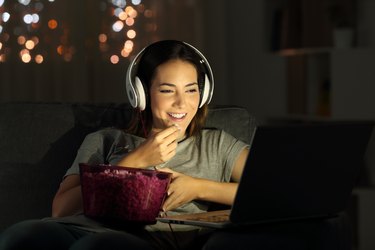 It's not TV, it's Home Box Office, and everyone knows that HBO is a sure sign of quality. Having access to premium (some might even say peak) television and big-deal movies has always meant ponying up a monthly subscription of some sort. As we're all adjusting to life inside for the next however long, however, the suits at HBO have decided to do the rest of us a solid.
As of now, even nonsubscribers can visit the HBO Go homepage and watch — no joke — 500 hours of some of the company's most storied productions, totally for free. We're talking The Sopranos, The Wire, Veep, True Blood, Six Feet Under, Silicon Valley, and more. All those big-name shows you've always meant to watch but never got around to? There's no time like the present. You're also free to stream award-winning documentaries, beloved romcoms, and family-friendly kids' movies_._
Sharp-eyed readers will, of course, notice some significant absences. You're not getting Game of Thrones or The Plot Against America or Band of Brothers for free, but HBO is clearly hoping you'll like your HBO Go experience enough to toss in a few dollars for a monthly subscription. You can swing an HBO Now package for $15 a month after a brief free trial, and other options can vary depending on your cable provider. Generally, we're willing to spend just under $40 per month on streaming services, but if you like what you see, it could be worth it. Check out the full list of HBO's free offerings here.