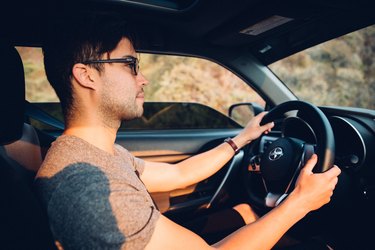 There's no reason for the famously lazy cartoon character Garfield to dislike Mondays. Despite being a cat with no understanding of weekends, he does not care for the first day of the week. Garfield, however, is not a car owner or someone who is otherwise responsible for buying gasoline. A new study on the matter gives the rest of us plenty to smile about.
USA Today and GasBuddy have just released the results of a look into a fundamental question of consumerism: Is one day of the week better or worse for filling up the tank? We already know that gas prices vary by location, even when stations are close together. As you may have suspected, different days of the week and different times of day can affect how much you spend or save at the pump.
Monday mornings, it turns out, are almost certainly your best bet for a good deal. "Very early in the week, when gas stations are generally a little bit quieter traffic-wise, is a great time to fill up," analyst Patrick DeHaan told USA Today. "We generally see more volatility and higher prices later in the week." That means that yes, Fridays aren't likely to be your cheapest option.
The data is a little more nuanced than that overall — for instance, in states like Georgia, Ohio, and Wisconsin, prices dip to their lowest on Tuesdays. Utah, meanwhile, gets its best deal on Sundays. Check out the full list to get ahead (and beat the rush) in your home state.