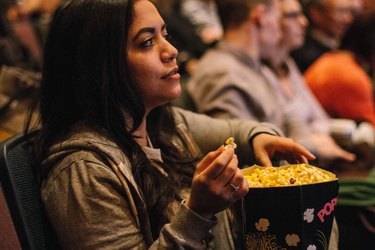 The implosion of MoviePass, the startup that could have been the Netflix for first-run theatrical runs, has been nothing short of cinematic. Users keep abandoning the service in droves as the company loses millions, limits what customers can see, and fails to even show what's eligible for viewing. Even if you've canceled your account, you'll want to keep tabs on it, because MoviePass could start hitting you with zombie charges before long.
The Verge reports that certain MoviePass customers who had canceled their subscriptions recently received an email alerting them to a previously undisclosed feature: Unless they opted out of this "select test group," they would be re-enrolled in a $9.95 monthly subscription, starting Friday, Oct. 5. "[W]e really hope you begin enjoying your MoviePass subscription," the email states, seemingly without irony. Should these once-former users decide to keep up the service, MoviePass could get them into one movie each day, "based on existing inventory" (read: probably not the film you actually want to see). Given the company's well-publicized financial troubles, it's hard to say how many billing cycles this could ultimately last.
There may be one bit of good news buried in this mess of a TOS-grab: If you do successfully opt out and cancel, you'll be barred from signing up for MoviePass again for nine months. Hopefully that would mean opting out of promotional emails begging you to come back, but given the way companies seek out new revenue streams by selling your data, that might be a little too optimistic.