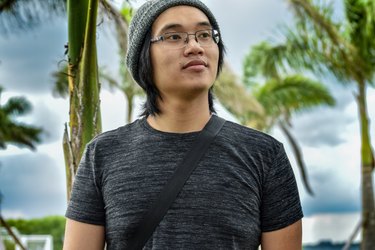 The EpiPen has become indispensable to those with severe allergies since it came on the market in 1987. Even the name has become generic, like Kleenex or Post-It. But anyone who's had to buy epinephrine autoinjectors knows that while they can be life-saving, they're also a blow to the wallet. A two-pack of EpiPens from owner Mylan NV costs more than $600 today.
That wasn't always the case, and hopefully it's about to become a thing of the past. The Food and Drug Administration has just approved a generic EpiPen and EpiPen Jr. from another pharmaceutical company. Mylan does offer its own generic product, but it still costs $300 — even though when Mylan bought the rights to EpiPen in 2007, the medicine and device were selling for $57.
Paying for medication in the United States is a mess through and through. Insurance companies have been found to charge too much for prescriptions even when you're filling a generic scrip, and money-saving sites like GoodRx can't get you an EpiPen for less than $125. Critics and activists decry the high cost of necessary medications like insulin which still have no generic options on offer. There is a lot of room for improvement.
In 2016, Mylan took in $1 billion in EpiPen sales, but it's been unable to guarantee a constant supply thanks to "pharmacy-level supply disruptions and a manufacturer issue," an FDA representative told the Washington Post. Teva, the pharmaceutical company that's just been granted approval for its own generic, has not yet announced how much it will charge for its epinephrine autoinjector, nor when it will be available. That said, if the market does its thing the way it's supposed to, consumers with severe allergies might have more choice in where their money goes sooner rather than later.