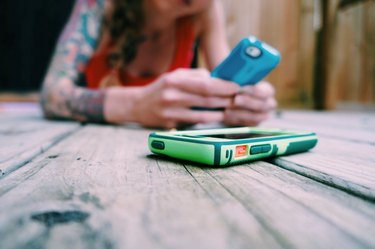 We love robots with names: R2D2 and C3PO. WALL-E and EVA. And of course, the Terminator. Apple is no different (Siri, anyone?) — and the creators of the iPhone want you to meet their latest addition to the family.
With Earth Day just around the corner, Apple has drawn attention to its long-running recycling program by introducing Daisy. Appropriately enough, Daisy contains some parts and materials from her predecessor, Liam. They're both industrial robots that can sort and dismantle multiple types of iPhones at superhuman speed, targeting certain parts for reuse.
Meanwhile, if you buy a new iPhone before April 30 and trade in your old model for recycling, Apple will make a donation to Conservation International, a global organization with a 30-year history of environmental work (and a four-star rating on Charity Navigator). While Apple has had its ups and downs this year with iPhones and planned obsolescence, there's no downside to highlighting the worldwide problem of electronic waste. According to the United Nations, we discarded nearly 45 million tons of e-waste in 2016, and recycled only 20 percent of it.
Apple is working hard to show consumers that it's walking the walk on conservation. Earlier this month, the company announced that it had gone 100 percent renewable in sourcing its energy. It's a worthy goal: Even small businesses can be huge drivers of green technology and conservation, at far less cost than you might think. Considering that iPhone users tend to replace their devices every 22 months (and most states don't have right to repair guarantees that can keep your phone running longer), any way to reduce waste is good for every link on the supply chain.