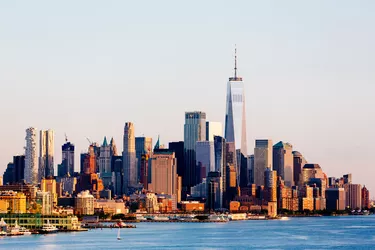 Some cities and states offer more job opportunities than others. According to Indeed, the best cities for job seekers are San Francisco, Minneapolis, Chicago, Los Angeles and New York. If you plan to work in the healthcare industry, then it might be worth relocating to Atlanta, Los Angeles or Hartford. What matters most is to think long-term and research your options before this step.
Best Cities for Job Seekers
Whether you're a fresh grad or switching careers, you may be thinking about moving to a new city or state. Small towns, for example, don't offer the same opportunities and perks as a big city like New York or San Francisco. However, you can't just pack your things, jump on a plane and start a new life. First, you need to evaluate your options and then choose a location that fits your career plans. Likewise, it's important to consider your professional background, work experience and long-term goals.
San Jose, California, for instance, can be a good choice for job seekers with a technical background, says Indeed. After all, it's part of Silicon Valley, the world's largest tech hub. With some luck, you could get a job at Google, Apple, Netflix, eBay or other tech giants. San Jose also offers plenty of work opportunities in sales, office and administrative support, management and engineering, reports the Bureau of Labor Statistics. Indeed's list also includes the following cities based on the number of people employed:
New York City, New York
Los Angeles, California
Chicago, Illinois
Washington, D.C.
Houston, Texas
Atlanta, Georgia
Miami, Florida
San Francisco, California
Seattle, Washington
Minneapolis, Minnesota
These cities, however, don't necessarily have the best cost of living. The average salary in Los Angeles, for example, is ​$59,770​ per year, according to Indeed. That's about ​$4,980​ per month. The median rent, on the other hand, is close to ​$2,500​ per month, reports Payscale. Electricity, food, healthcare and other expenses are higher than the national average, so you may not have much left after paying your bills.
Research and Understand Your Options
While it may be tempting to start a new life in New York, Chicago or other big cities, take the time to research your options before making a decision. As Colorado State University notes, it's important to consider your personality and lifestyle when choosing a career path.
The same goes when it comes to choosing a city to live and work in. For example, if you enjoy spending time outdoors away from the hustle and bustle of daily life, you may not be happy living in Washington, D.C. or Detroit.
Your professional background matters, too. San Diego, for instance, is one of the best cities for a job in management, sales or computer technology, as reported by the BLS. It's also a good choice for administrative support workers, but it's not ideal for aspiring scientists, athletic trainers or creative professionals. Denver, by comparison, offers plenty of opportunities for artists and sports professionals, according to the BLS.
Another aspect to consider is the city size. Big cities are usually crowded, so you might end up with a long commute. The cost of living is going to be higher, too. If you're a fresh graduate or someone switching careers, you'll earn less than a seasoned professional. After moving to a big city, you may realize that it's not worth it.
All in all, every career path is unique. Moving to a different city or state could be the best decision you'll ever make, but it may also require some sacrifice. Learn as much as you can about the cities you're interested in, consider your needs and plan things out. Leverage social media, professional groups and networking events to connect with other professionals who live and work in the city where you plan to settle.