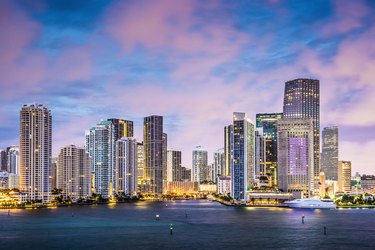 When we think of the best American cities to find work, the mental list is pretty predictable. "People think about cities like New York, Boston, Chicago, and D.C. as the great economic centers of the U.S.," Paul D'Arcy, the senior vice president of job website Indeed, told Time. "While these cities have large economies, they are expensive and growing more slowly than many of the job hot spots in the South and West."
D'Arcy is right, and a look at Indeed's new ranking of the best American cities to find employment totally proves his point. Unemployment in the U.S. is at a near-record low, and these cities are great places to take advantage of the job market. To craft this ranking, Indeed took a peek at the nation's 50 largest metropolitan areas with the most job postings and then evaluated them according to, "work/life balance, salary compared to cost of living, job postings (weighted to interest) and job security/advancement." The results were pretty interesting, and way more southern-focused than likely anticipated.
Miami, Florida
Orlando, Florida
Raleigh, North Carolina
Austin, Texas
Sacramento, California
San Jose, California
Jacksonville, Floria
San Diego, California
Houston, Texas
Memphis, Tennessee
Indeed's list actually went all the way up to 25, here's the full list here.
So, if you're looking for a job, now you know where to search.