Sometimes, you just gotta treat yourself -- and now may the time of year to do it. In 2016, the average individual tax refund was $3,120, according to the Internal Revenue Service. If you're debt-free and have a pile of savings, consider using your tax refund on some of this fun stuff.
Upgrade your seat
Treat yourself to extra legroom or a better meal on the next cross-country plane ride: Bump up the typical coach seat to business class, or luxuriate in one in first class. If that's too much, opt for a "premium economy"class ticket that provides a wider seat and up to 7 inches more legroom. Cost ranges from 35 to 85 percent more than basic coach, depending on the carrier and flight, according to SeatGuru.com.
Get certified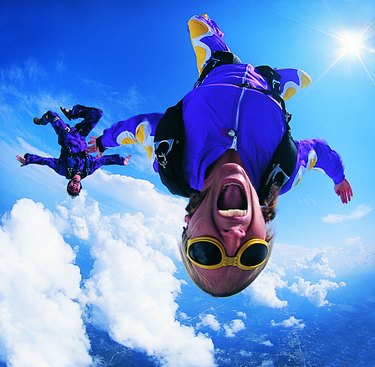 Take a hobby to the next level by becoming a certified sky driver, SCUBA instructor, pilot, or whatever you like. Once you're certified you can teach classes to other hobbyists and start a pretty lucrative side hustle.
Go clubbing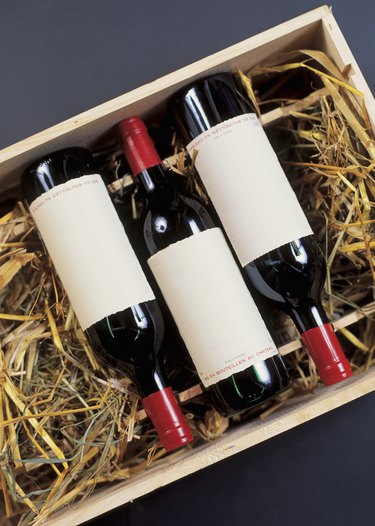 Indulge yourself by joining a palate-pleasing club. Most wine clubs cost nothing to join and just require a commitment of one year with periodical shipments. For example, the top-of-the-line wine club at Napa Valley's Robert Mondavi Winery includes three bottles every quarter at a total cost of $560 to $640. Or, try a cookie-of-the-month club, like the one offered by David's Cookies, which will deliver 2 pounds of freshly baked cookies each month for a year, at a total cost of $340.
Get close to the action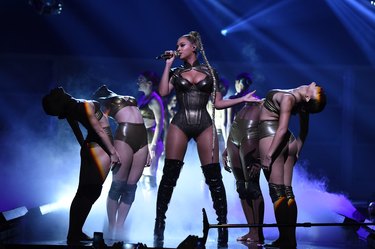 Instead of settling for the nosebleed sections at the next hot concert or show, spend the extra cash to get VIP seats. While the average concert ticket price in 2016 was $47, andfor a bit more loot, you can purchase a seat close enough to see the lead soprano's lips quiver while singing Puccini. Or buy tickets for you and a dozen of your best pals so you can all rock out to your favorite band together.
Play more
Who says toys are just for children? Get your hands on an adult-sized toy that enhances your weekends or free time.
Grab a newer model
Trade in your old gadget for its contemporary counterpart. Tech geeks can upgrade last year's model and spend around $200 to $400 for a new iPhone, and entertainment aficionados can see a truly bigger and better picture with any of the new flat-screen HD televisions that start at about $400. Or, go for a more practical but equally luxurious improvement by switching out your old mattress for a new pillow-top version (mid-priced ones run around $800 to $1,600).
Go back to school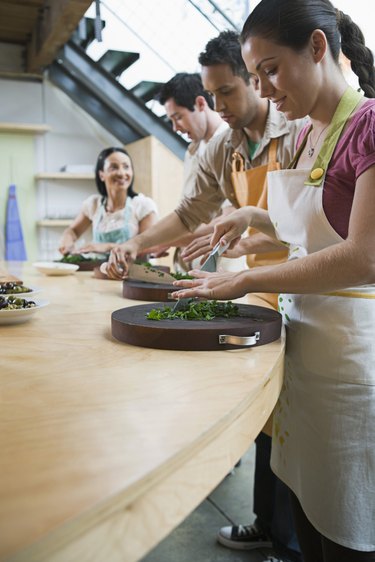 Return to the classroom in pursuit of a subject you are passionate about. Community colleges offer flexible schedules for a variety of courses ranging from art to massage. Or, check out enrichment classes offered by private businesses. For example, gourmet kitchen shop Sur La Table presents cooking and baking classes at its stores, most in the $70 to $100 range. And, if you've always wanted to view a foreign film without relying on the subtitles, take a langauge class. At the Arizona Language Institute, group classes are $360 to $1,300.
Pamper your home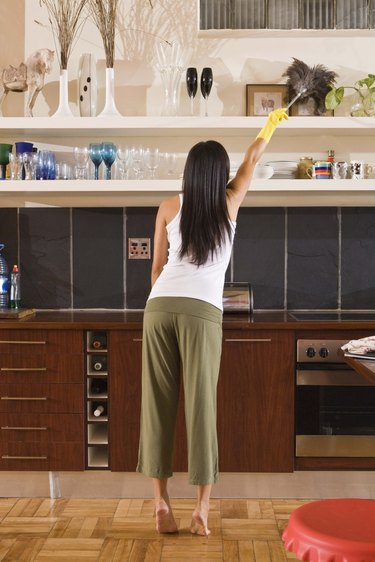 Give your house some TLC by hiring a cleaning service to give your abode a deep down wash. It's a good feeling to know the ceiling fan blades are dust-free and the neglected nooks and crannies in the bathroom are no longer scary – and you didn't have to lift a finger. Far more exhaustive than you standard weekly cleaning, the average cost of a single deep cleaning will run you about $250.
Take a road trip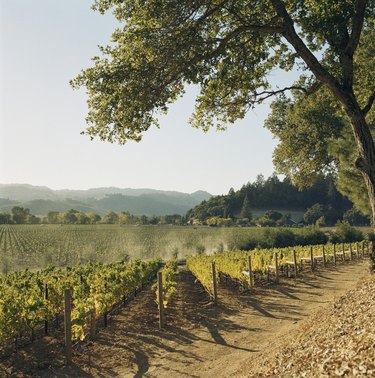 Splurge on luxury lodging that's just a road trip away. There are a number of top -notch spots across the country. Spend a weekend in the big city at the Waldorf Astoria Chicago or go for a relaxed coastal trip at the Four Seasons Seattle. Wherever you are, there's somewhere fancy nearby, find it and enjoy it.
Travel abroad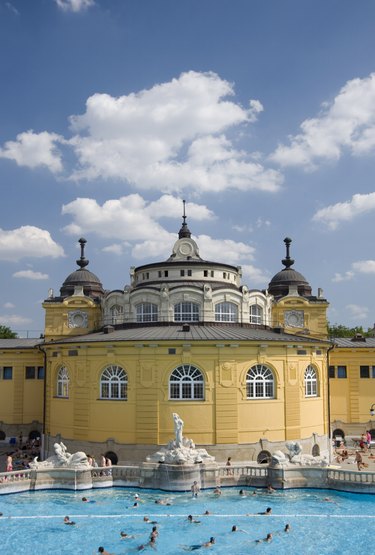 With the help of diligent airfare surveillance, you can find a reasonable flight across the pond and enjoy a short stay in one of a few charming yet less-pricey cities. Hungary, Portugal, and Ireland are all affordable spots to explore.