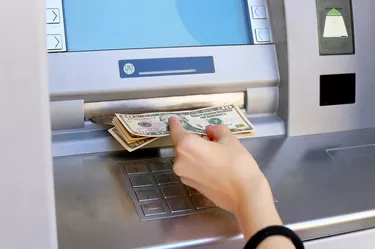 The NetSpend Corporation began offering its prepaid debit cards in 1999. The card may have been designed for customers without a checking account or a satisfactory credit history, but it is also useful for customers in other situations. For instance, an employer can reduce paper use by depositing a payroll payment into an employee's NetSpend account, and individuals who wish to protect their financial information can shop online with a NetSpend card. The process of depositing money in a NetSpend account is not complex, and you may use several options. You may complete the process online or offline.
Step 1
Deposit money into your NetSpend account at an authorized reload location. Reload locations include gas stations, check-cashing stores, Western Union agents, Money Gram agents and grocery stores. Pay the deposit amount with cash or a check. Some reload locations charge a transaction fee of up to $3.95. Your deposit is available on your card as soon as the agent transmits the information to NetSpend.
Step 2
Add money to your NetSpend account via direct deposit. You may receive various types of payments in your NetSpend account automatically, including government benefits, tax refunds and payroll checks. If you want your employer to deposit your pay into your NetSpend account, complete NetSpend's direct deposit form and submit it to your payroll department. You may deposit a portion of your paycheck or the full amount. Download the direct deposit form from NetSpend's website, or contact the company and ask it to send you a copy via mail.
Step 3
Transfer money from your bank accounts to your Netspend account. You may transfer the money directly from your checking or savings account, or you may use your bank debit card to transfer up to $99. Login to your bank account online and add NetSpend as an external account. Follow instructions from your bank and NetSpend to complete the process. Your bank will deposit and withdraw a small amount to verify your NetSpend account.
Step 4
Deposit money into your NetSpend account with PayPal. Provide your NetSpend routing and account number to add it to your list of funding sources. Like your bank, PayPal will deposit and withdraw a small amount to verify your NetSpend account.
Step 5
Add money with a reload pack. If you do not have your NetSpend card with you when you need to reload it, you can purchase a reload pack from an authorized agent and deposit the amount you wish to add to your card. Login to your NetSpend account later, and transfer the money from the reload pack to your card. You may also transfer money from a different NetSpend card to your account. Enter the account number of the source card and follow the instructions to complete the process.