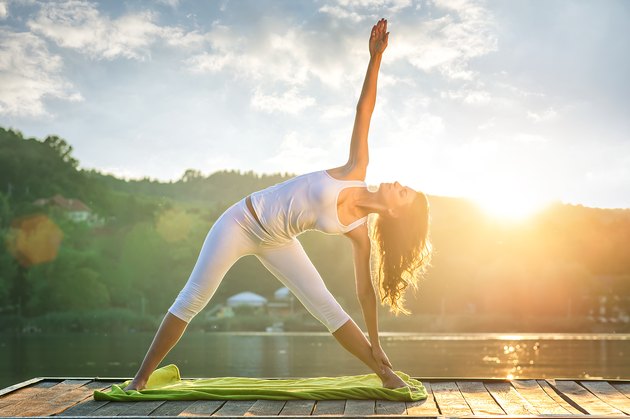 There's a yoga studio near where I live that offers a fantastic deal — just $30 for 15 days of yoga, which in a city of $20 single yoga classes, is a Good Deal. Alas, that deal was an illusion; 15 days doesn't mean 15 classes, only the possibility of taking as many classes as possible within those 15 days. And for those of us for whom working out has to literally be scheduled in, these kinds of fee-based classes aren't always possible. The same goes with gym memberships, where sure, you pay a fee to work out in public with rooms of sweaty strangers, but that only works if you go regularly enough to justify the cost.
Whether you're cash-strapped or shy or don't have easy access to a gym, there are plenty of reasons why paying for the privilege of a public workout, though admittedly with accommodations like machines and weights, doesn't quite work out for you. Of course, you might reason that if you pay for those classes or that gym membership up front, you'll have to then go to those things, right?
Never fear: We've rounded up some of our favorite FREE ways to get your sweat on, with a bevy of exercise options.
FitnessBlender.com
While Fitness Blender isn't the only fitness video archive on the internet, it's a fan favorite; in putting this list together, multiple people sent me their FB testimonials. Not only do you have access to an amazing bank of different tutorials for all kinds and levels of fitness (seriously, they have videos just for people who get bored easily), you also have the ability to put together your own virtual class schedule, track your progress, and have a go-to resource about wellness right alongside the workout vids. For those of you starting at the absolute beginning of their fitness journey, there may be no better place than Fitness Blender.
YouTube tutorials
YouTube tutorials are always a hit or miss proposition for actually learning things. The pro is that you have access to every type of tutorial in the world (like this Halloween-themed workout tutorial) but that you may also be learning under the tutelage of non-professionals, who may or may not know what they're actually doing. With that in mind, here are a few YouTube channels featuring instructors who definitely know their way around a workout:
LivestongWoman This channel is a goldmine! If you're just started out, be sure to check out the Essentials series to make sure your form is right.
Make the outdoors your gym
While we don't advocate taking over your local playground as a workout set for a variety of reasons, outdoor circuit training and workouts offer both the pleasures and challenges of the outside world alongside workouts that don't require anything but what you'd wear for a run. Speaking of — running falls under this category, which also includes:
Scenic trails through urban areas
Beach activities like volleyball, running, swimming, surfing
Let nature make you sweat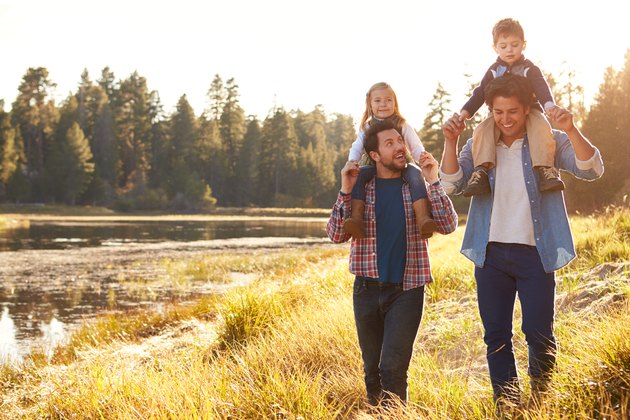 Of course, if you're not quite open to making the urban jungle your workout spot of choice, there's always Mother Nature herself. Head to a park near you to hike, or follow these guides. (Note: Not all of the activities noted are free, but once you get yourself to a park, the world is your big, sweaty workout oyster.)