Profit margin is calculated by dividing a company's net or pretax earnings by its sales. Comparing pretax earnings allows you to analyze operations without variances caused by different tax rates companies may be subject to. There is no single "normal" profit margin for the construction industry, which can be divided into several broad categories and sub-categories, as well as several niche construction businesses. Also, larger companies, regardless of industry, generally have greater access to and buying clout, and are therefore, able to generate larger profits than smaller companies operating in the same market.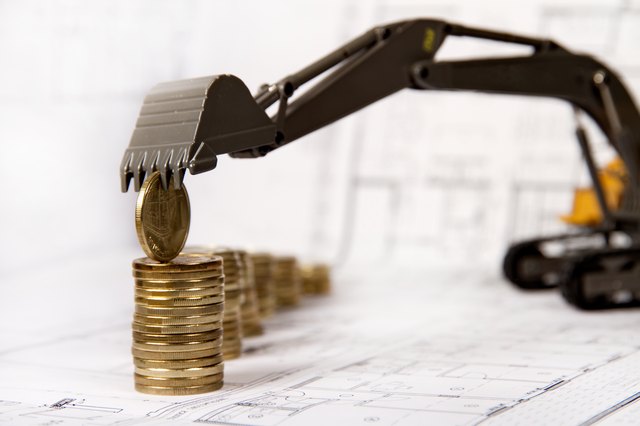 credit: deki4ns/iStock/GettyImages
Construction Industry Basics
The construction industry is comprised largely of privately held general contractors and subcontractors that are not required to disclose financial results. Publicly traded construction companies may not provide an accurate indication of how the rest of the industry performs. The of a large number of small and mid-sized companies.
Profit Margins
Average pretax profit margins for the following industries, as indicated by , for fiscal 2013 were:
New single family home building (236115) - 3.2 percent
Industrial building construction (236210) - 3.8 percent
Commercial and industrial building construction - 2.1 percent
Land subdivision (237210) - 8.7 percent
Highway, street and bridge construction (237310) - 3.0 percent
Profit margins were relatively consistent across the various construction sectors, with land subdivision generating the highest pretax profit margins. The indication is that construction industry profitability continued to increase after fiscal 2013. According to the financial information company Sageworks, residential construction companies earned average net profit margins of 6 percent. This is consistent with the trend indicated by the RMA reports, in which all of the observed sectors reported upward trends. For example, new single family home building contractors reported pretax profit margins of 1.4 percent and 1.7 percent during fiscal 2011 and 2012, respectively.
Interestingly, there was little relationship indicated between profitability and , as land subdivision companies recorded an average ROE of 6.7 percent. This was substantially lower than the other four sectors, which recorded ROEs ranging from 11.3 percent to 23.9 percent during the same period. The companies are categorized by RMA in the following size groupings by sales:
0 - 1 million
1 - 3 million
3 - 5 million
5 - 10 million
10 - 25 million
25 million and above
Generally, as companies went from smaller to larger, profitability increased. The single caveat to this was that companies with sales less than $1 million earned higher profit margins in two of the five sectors than larger companies operating in the same sector.