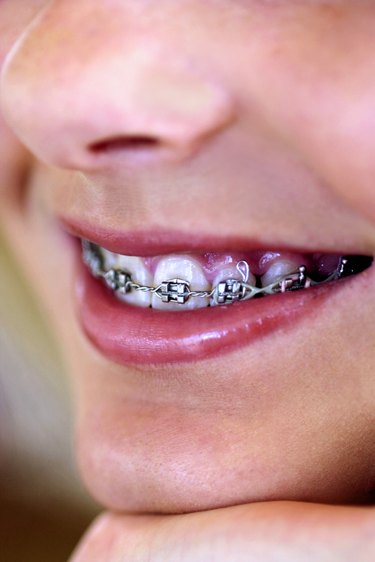 Braces will help reduce overbites or underbites and align crooked teeth, but it will cost you. Braces cost an average of $5,000 to $6,000, according to CareCredit. If you cannot afford to pay that large amount toward dental work yourself, you still have options. Many programs and private companies offer dental work for free or at a reduced cost, or help you arrange a payment plan.
Free Dental Care
Many areas have community health centers. These community health centers operate using federal funding, meaning they can offer free dental work to local residents. You may need to meet qualifications, such as having a low-income, to receive assistance. Clinical trials involving braces recruit participants for their studies. The participants receive the work for free. You can find information on available trials by visiting the ClinicalTrials.gov site. (See Resources)
Discount Dental Services
Many dental schools have a teaching area that allows dental students to work on patients. The students work under close supervision by a teacher, typically a licensed dentist with several years of experience. You can also find this type of program at graduate schools and faculty clinics. By participating in the hands-on learning of future dentists, you receive dental work at a reduced cost.
Federal Programs
Every state operates a version of the Medicaid program. The dental coverage offered varies by state policy, but most offer a limited number of procedures. If you qualify for the Medicaid program, you can use any procedure offered. Depending on the state's policies, you can get these services for free or at a severely reduced cost. Contact your local health and human services department or department of Social Services office for specific information for your state.
Credit Plans
CareCredit offers a credit plan that covers the cost of dental procedures. With the plan, you receive a line of credit you can use at any approved dentist office. You can spend up to your available credit limit on any procedure. CareCredit pays the dentist directly and you make monthly payments towards your credit line, similar to a credit card service.