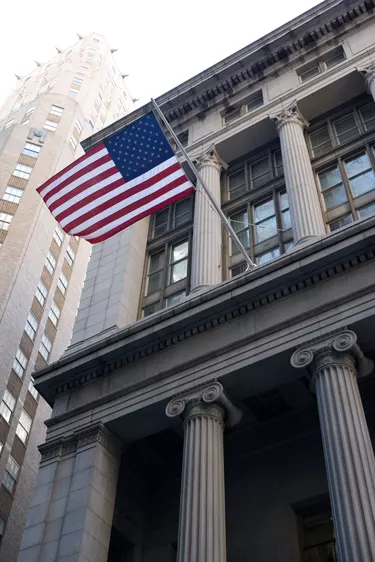 The American Legion is a veteran service organization committed to promoting patriotism and serving active-duty military, veterans and the community. American Legions fund programs like the American Legion Baseball program and the Heroes to Hometown war veteran reintegration assistance service. Legions are nonprofit entities that can qualify for grants from federal and local government and private foundation sources. Grants are available to help make improvements to American Legion public facilities.
Home Depot Foundation
As of 2011, the Home Depot Foundation has provided $245,000 in small grants to American Legions across the country through its Community Impact Grant Program. Community Impact Grant funds can be used to make repairs to community centers such as American Legions. The grant recipient is given up to $5,000 on a Home Depot gift card. The card can be used to purchase tools, equipment or services to make the improvements to the facility. The improvement project must be completed within six months of receiving the grant award.
Foundation Grants
American Legions can also look to community foundations for improvement grant opportunities. For example, the Wayne Community Foundation in Wayne County, Iowa provided a $5,400 grant to the Corydon American Legion to make sewer and concrete repairs. Community foundations typically offer grants to schools, community-based organizations and nonprofit agencies to make improvements, develop a program or purchase equipment. You must submit a grant proposal detailing your organization's goals and need for funding. Private companies and donors usually provide the funding for community foundation grant programs.
Community Development Block Grant Program
The city of Lincoln, Nebraska financed the improvements for the American Legion Park with Community Development Block Grant funds. The U.S. Department of Housing and Urban Development provides funding for the program. Funding can be used to improve nonresidential structures, such as community centers, or public facilities. HUD provides direct funding to cities and counties. The local government distributes a portion of the funding to nonprofit and community based organizations with eligible projects. The local government is required to involve low-to-moderate income residents in the community development planning process to continue to receive an allocation of funding.
Local Government Grant for American Legions
Rock Springs, Wyoming's Facade Improvement Grant Program helped to make improvements to the American Legion on 551 Broadway. Cities and counties across the country provide funding to American Legions to make repairs. The grant guidelines detail what is required to obtain an improvement grant. The grant may require a matching contribution from the American Legion's own resources. Cities or counties also offer financing in the form of a low-interest deferred loan. You are required to submit a project description and budget with your organization's grant application.