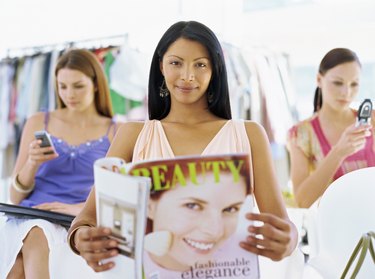 Top fashion magazines such as "Vogue," "Elle" and "In Style" are known for their coverage of celebrity fashion, beauty tips and seasonal fashion advice. The stories and photos in these magazines are assembled under the direction of fashion magazine editors. Much like book and newspaper editors, fashion magazine editors supervise the development, creation and assembling of content for fashion magazines. Their salaries range from entry level pay to as much as six-figure salaries.
Average Salary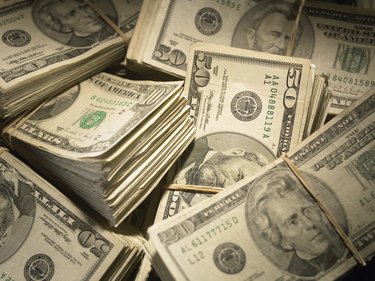 The Bureau of Labor Statistics lists the average salary of editors who work for newspapers, periodicals and books at $49,280 annually as of 2008. In comparison, Fashion-schools.org lists salary ranges for fashion magazine editors as follows: $30,000 to $40,000 annually for entry-level editors, $40,000 to $60,000 annually for experienced editors and $70,000 to $100,000 annually for top editors.
Top Fashion Editors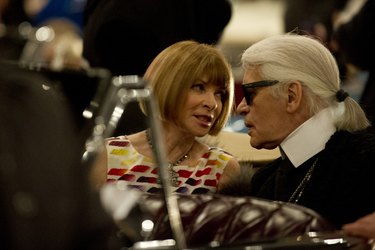 A September 2009 article for "Forbes" magazine titled "2009's Most Powerful Fashion Magazine Editors" lists Anna Wintour of "Vogue" magazine as the most powerful fashion magazine editor in the U.S. Wintour earns $2 million annually and receives an additional $200,000 annually for shopping expenses according to a 2005 article for "New York Guides" titled "Who Makes How Much." Robbie Myers and Kate White, of "Elle" and "Cosmopolitan," respectively, also earn six-figure salaries. Top fashion editors are hired to provide advice on shows such as "America's Next Top Model" and "The Fashion Show."
A Closer Look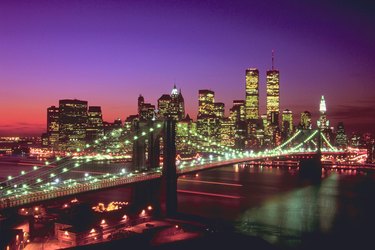 Fashion magazines may have an assortment of editors who include editors-in-chief such as Anna Wintour and Kate White as well as managing and senior editors. Salaries may vary for managing and senior editors based on gender, location and education. A July 2008 article for Foliomag.com states that male managing and senior editors in the publishing industry overall earn an average of $58,400 annually compared to $51,400 annually for women. In New York these editors earn an average of $58,900 annually compared to $53,100 annually outside of New York. Similarly, the average salary for those with postgraduate degrees is $58,600 compared to $50,800 for those with an undergraduate degree.
Freelance Versus In-House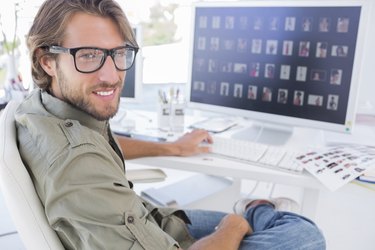 In-house fashion editors work inside the office and receive a salary in addition to benefits such as health insurance and a retirement plan. Conversely, freelance fashion editors may contract with fashion magazines but are responsible for finding their own clients. Additionally, they must work on a contract basis. In either case, fashion editors spend a great deal of time traveling and perks may include making trips to Paris or London.