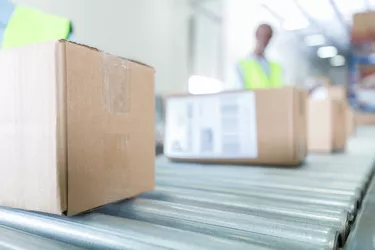 Maybe you run a business from your home and you decide to get a USPS PO box because you'd rather not put your home address on your letterhead and checks. Your mail will be delivered to a secure, safe place. It won't be sitting out there on the street, unattended, where anyone could slip a hand into the box and walk off with the intimate details of your business and personal life.
What could possibly go wrong? The arrangement isn't without a few hiccups that might make your life a little more difficult instead of easier.
Getting Your Mail
The USPS maintains approximately 31,000 post offices around the country, and these offices offer more than 21 million PO boxes. Your daily mail will almost certainly be placed in your box before your mail carrier even turns the ignition in their truck, but you must turn the ignition in your own vehicle to go to one of these locations to get it.
This might not be a big deal if you happen to live right up the street, but it's lost time if you have to drive clear across town. And don't plan on going in the evening or on a Sunday if you get super busy. Most post offices aren't open 24/7, although some locations do offer extended lobby hours where the PO boxes can be accessed.
PO Boxes Are Only So Big
The largest box available in most locations measures roughly 22 inches by 12 inches by 15 inches. Sure, that can hold a lot of ma, unless you have a lot of bulky envelopes and packages delivered. You'll have to go to the desk to collect any overflow or USPS packages that are too big for the mailbox, and you might be charged an extra fee if it happens often enough.
Your "Special" Mail
You'll most likely receive a notice in your PO box if someone has sent you anything that you must sign for, such as certified mail. You'll have to go stand in line to collect that mail from the desk. You probably won't know that you have certified mail waiting for you until you get to the post office, although some locations do offer text alerts if you rent a "premium" box.
And, of course, no other carriers can access your PO box unless you opt for the premium street addressing service. If you can't get this service at your post office, then anything you receive from the likes of FedEx or UPS will still be delivered to your home.
What Does a PO Box Cost?
USPS home delivery is free, but a PO box is going to cost you. How much depends on the size of the box you rent and, to some extent, your location. PO box prices can run anywhere from $20 to $75 a month. You can find out exactly how much by visiting the USPS website and entering your address to find the post office nearest you, what boxes they have available and what they charge for each size.
The fee must be prepaid for terms of three, six or 12 months, and they'll block your box if you fail to make a renewal payment then return all your mail to the senders after a 10-day grace period. The good news is that you can pay your post office box renewal online.
Your PO box might also be free if you happen to live in a rural location where no carrier delivery is available.