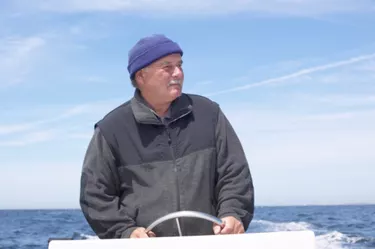 In Alaska, fishing is a billion-dollar industry. During 2008, the Alaska fishing industry brought in $1.7 billion in revenues, 4.3 times the gross revenue of the fishing industry in Massachusetts, the state with the second-highest revenues for fishing. Fishermen employed by Alaska fisheries typically work during peak seasons, which last from two to three months. Alaska fishermen can earn a few thousand dollars per season up to $45,000 per year.
King Crab
In 2008, an average of 473 crab fishermen worked in Alaska, according to the state's Department of Fish and Game. This number accounts for employment during in-season and out-of-season months; a minimum of 105 workers were employed by crab fisheries in September of that year, followed by a high employment of 842 crab fishermen in October. According to the online king crab informational website Alaskan King Crab, deckhands on crab fishing boats earned an average of $43,400 per year. Boat owners, who earn 50 percent of a boat's gross revenue, earn an average of $434,000 per year.
Salmon
More than half of all fishermen working in Alaska are employed by salmon fisheries. According to the Alaska Department of Fish and Game, a monthly average of 3,739 salmon fishermen were employed in the state during 2008, with a maximum employment of 16,308 in July of that year. Much like king crab fishermen, Alaska salmon fishermen earn a percentage of the gross revenue of the boat's entire catch. In 2008, salmon prices ranged from $0.35 per pound for pink salmon and $4.54 per pound for king salmon. Estimates released by Alaska Fishing Jobs Network indicates that salaries for salmon fishermen can range from $3,000 to $6,000 over the course of the two-month fishing season.
Employment
According to the Alaska Department of Fish and Game, a monthly average of 7,270 workers were employed in the state's entire fish harvesting industry, with the highest employment levels experienced between the months of June through August. Alaskan fishermen often obtain additional employment in other jobs after the two- to three-month fishing seasons expire. State employment data indicate that fish harvesters earn an average of $21,000 per year in their off-season jobs.
Considerations
According to the U.S. Bureau of Labor Statistics, the median salary for all full-time fishermen was $27,950 per year in 2008, with the middle 50 percent of salaried fishermen earning from $19,510 per year to $33,580 per year. Forty-six percent of all deckhands and crew members on Alaska fishing boats live outside of the state and only come to Alaska during fishing seasons. Of the fishermen living in Alaska throughout the year, 18 percent live in Anchorage and Fairbanks.