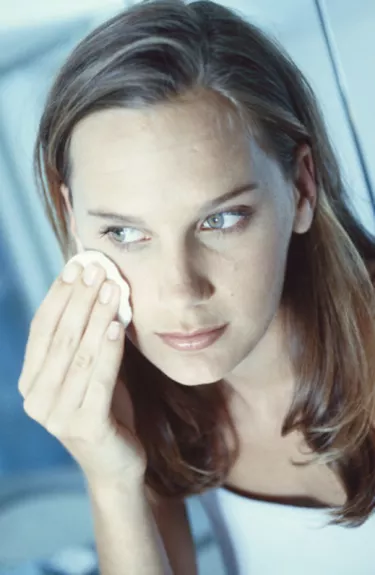 Proactiv Solutions was developed by Drs. Rodan and Fields to combat face and body acne. It is a three-part system made up of a renewing cleanser, an alcohol-free toner and a repairing treatment. All products are backed by a 60-day money-back guarantee. When you pay with a credit card, you automatically receive an auto-shipped supply every two to three months, depending on your selection.
Billing Address
To update or modify your billing address, visit the Proactiv website. Sign in to your account using a user-generated password and username. If you have lost or forgotten your password or username, request a replacement by email. Click on the "Billing Address" tab, which you'll find on the navigation to the left of the page. Enter your new information and then click "Update."
Pay by Check or Money Order
If you wish to order Proactiv, but don't have a credit card, place an order using a check or money order; not cash. Visit the Proactiv website and download a blank order form. Enter your first and last name, mailing address and product selections. Mail the form in to the address printed on the form.
Credit Card Orders
If you submit an order online using a credit card, your credit card will not be charged until your order is shipped. Proactiv.com accepts credit card payments and money transfers through Paypal.com. Your credit card must have a Visa, MasterCard, American Express, or Discover logo. At the time of publishing, Proactiv.com does not accept health insurance or flexible spending arrangements.
Billing
Billing is set up on a revolving basis. Expect to receive a two-month supply and any add-ons you've chosen every 60 days, and a three-month supply and any add-ons you've selected every 90 days. You can check your account online to confirm when your next shipment is scheduled. Your credit card will automatically be billed your guaranteed rate, plus shipping and handling, for each additional auto-shipped supply, according to Proactiv.com.