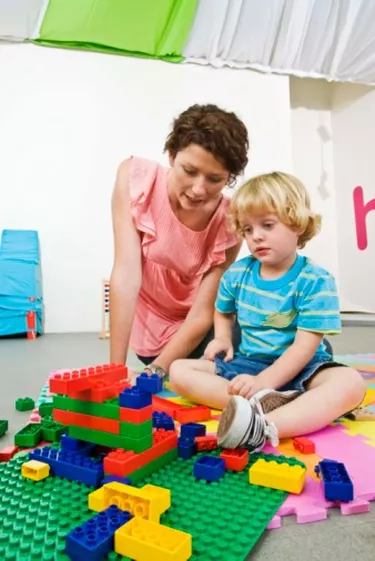 A Special Education Itinerant Teacher provides special education services to students who suffer from disabilities that impact their academic success. Unlike a traditional classroom teacher, educators who work in this position often travel, going to students' homes, daycare facilities or schools to provide the needed services. These teachers work predominantly with pre-school age children as these children are not yet in an education setting in which special education services are available. Because they work with youngsters, these teachers must possess both knowledge of special education services and the ability to assist young learners in developing their skills.
Step 1
Study special education. Those who wish to possess the skills necessary to perform the duties of an SEIT teacher must be well versed in the basics of special education so in preparation for this job you must study special education or a related field at an accredited college or university. If the program you select allows you to choose age-ranges, pick the youngest age range available, as you will work almost exclusively with preschool-age children as an SEIT teacher.
Step 2
Earn a degree within the field. You can work as an SEIT teacher with a minimum of a bachelor's degree in special education or a related field; however, many organizations that employ SEIT teachers, such as governmental bodies, prefer a master's degree. For maximum employability, it is often wise to obtain a master's degree before you enter the field.
Step 3
Apply for a license within your state. The state department of education will administer the SEIT licensure within your state. Contact this governing body and inquire as to SEIT requirements.
Step 4
Locate an organization seeking such a teacher. In most cases, governmental organizations, such as head start programs, employ SEIT teachers, instead of private institutions. Contact the state board of education and inquire as to job listings for this position, as this overarching body will be the one most likely to have information about jobs of this type in your state.
Tip
You will likely need to provide proof of your educational credentials as well as complete a background check to qualify for a license.