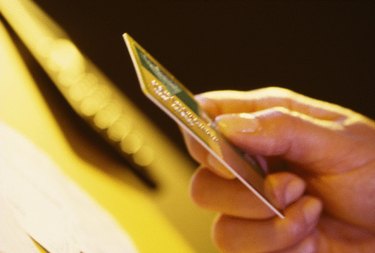 American Express credit cards that carry an annual fee should come as no surprise to cardholders as such charges must be clearly disclosed to applicants. While cardholders may try to negotiate or request a waiver of the annual fee, its likely that such cardholders will have to either obtain an American Express card that waives the annual fee for the first year or apply for one of the credit card company's many no fee credit cards.
Step 1
Call American Express to discuss your options. (See References.) It may be possible that American Express values your business tremendously and may consider waiving your annual fee, perhaps because you spend a lot of money on your credit card. However, if you spend that much on your card, it is likely that a negligible annual fee is not of great concern to you.
Step 2
Review American Express' no annual fee credit cards. If American Express is unwilling to waive your annual fee, consider opting to one of the company's no fee credit cards. For customers in the U.S., there are six cards marketed by American Express that do not carry an annual fee. (See References.)
Step 3
Choose an American Express that waives the annual fee for the first year. Although many Amex cards carry an annual fee, the company often runs a promotion waiving the annual fee on some of its cards for the first year. American Express' Green Card and Gold Delta SkyMiles credit card are free for the first year as of this publication, after which you will be charged $95 annually. Gold Delta first time applicants will also get up to 25,000 bonus miles.