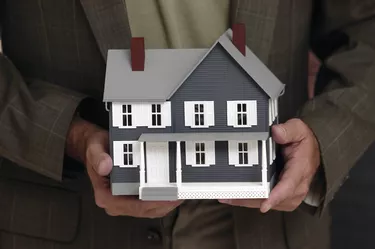 When buying a home, owner financing can make the purchase process significantly easier and less expensive. Though you won't need to pay many of the closing costs associated with a traditional mortgage, such as origination fees and points, you can still expect a few closing costs before you move in to your new home.
Mandatory Closing Costs
Even though the seller finances the property in an owner financing arrangement, there still are fees associated with documenting the sale and transferring the property to your ownership. Every state charges a tax to transfer ownership of real estate -- charges that range from a flat fee of $2 to 2 percent of the property value as of 2015. In addition, county registrars typically charge a fee to document the transaction. Depending on your state and county laws, it also may be necessary to have an attorney conduct a title search to confirm that you can legally acquire the property. Title search fees vary considerably from state to state.
Optional Closing Costs
Though not always required in a seller-financed real estate transaction, some services required by traditional mortgages may work to your benefit. A home inspection, for example, can help identify potential problems with the home before you commit to the purchase. If your state does not require a title search when buying real estate, optional title insurance also can help avoid problems should anyone challenge your legal ownership of the property. The costs for home inspections and title insurance vary considerably based on your location and the value of the property.