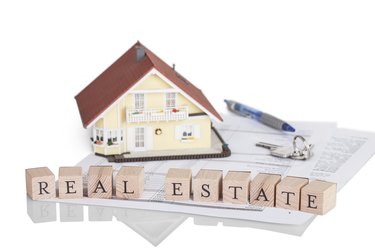 Your home's title insurance paperwork comes in handy when questions about title and ownership arise. You can track down a copy of your owner's policy of title insurance relatively easily by contacting the parties involved in your home's closing process.
Tracking Down Your Title Company
If you don't know the company you used to obtain your title insurance policy, contact the escrow agent or closing attorney that settled your home purchase or refinance transaction. Your mortgage and real estate brokers may also be able to tell your which title insurance company issued your policy. You can also reference your closing-cost statement, known as a HUD-1 Settlement Statement, as it itemizes all third parties that rendered services and received payment at closing. Once you determine the company, obtain a contact phone, e-mail or address for customer service. The title insurance provider can provide your with a replacement policy upon your request.