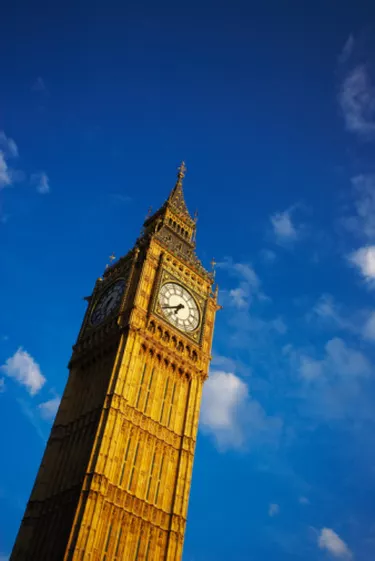 If you love English beer or the Scottish countryside, the United Kingdom might seem like the perfect retirement haven. It's perfectly legal for Americans to retire to the U.K., provided you can qualify for a British visa. Financing the move and adjusting to the British lifestyle can be challenging for some retirees.
Visas
The first step in relocating to the U.K. is to apply for a visa. Different visas are available if your grandparents were born in the U.K., if your spouse is a British citizen or resident or if you plan to work or start a business there. Once you spend a certain amount of time living in the U.K., you can apply for an Indefinite Leave to Remain, which gives you the legal right to stay permanently in the country.
Finances
One of the factors the U.K. looks for in visa applicants is the ability to support yourself -- either a job offer you've already secured or having enough cash reserves. Even if you meet the standard, the financial demands of relocating can still be a strain, particularly when the dollar drops in relation to the pound. An October 2007 article in The Seattle Times recommends investing or depositing some of your retirement income in the U.K. ahead of the move so you'll have a cushion if the dollar drops.
Health Care
If you move to the U.K. with a work visa, you qualify for the national health service. Your employer will take the cost out of your paycheck, like work-based health plans in the U.S. The National Health plan pays for doctor visits and covers most of the cost of prescription drugs. If for some reason you don't qualify for National Health, you can buy a policy from a private health insurance company.
Life
If you make the move, many details will have to be negotiated. The government charges an annual license on TV sets, cars drive on the left side of the road and U.S. electrical appliances will need a transformer to run on Britain's electrical grid. You'll have to get familiar with British slang. Given time and patience, you should be able to overcome the culture shock.