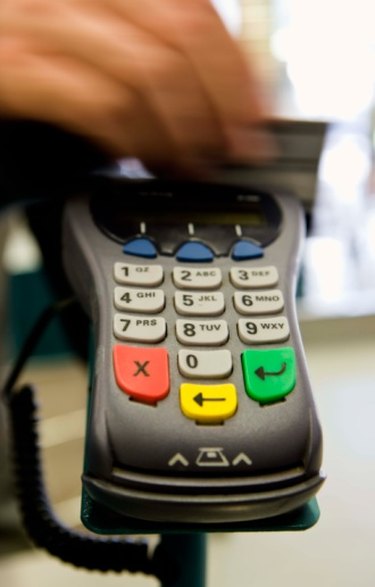 The Electronic Benefit Transfer card, or EBT card, is the way the U.S. Department of Agriculture provides food stamp benefits to recipients. Instead of the old paper coupons that were once used, the EBT card, a sleek, discreet card that looks exactly like a bank card, is the modern transfer of benefit allotments. Traveling with an EBT card is easy.
From State to State
If you're traveling to another state, you have no need to worry about whether or not your EBT card will work. The card is designed to work in any grocery story, farmer's market or organic store that accepts food stamps in any state across the United States, according to the U.S. Department of Agriculture. Just look in the storefront window for the "Quest" sign to make sure the store accepts the EBT card or go online to search for store locations prior to shopping.
U.S. Territories
You can also use your EBT card in other U.S. territories, according to the U.S. Department of Agriculture. It will work in Guam and the Virgin Islands as well as Hawaii and Alaska. There is, however, one American territory in which the EBT card won't work: Puerto Rico. Because Puerto Rico uses a block grant to provide its citizens with money for food, it doesn't have provisions to use the EBT card.
International Travel
The EBT card won't work if you're using it outside of the United States, according to the Maryland Department of Human Resources. The food stamp program is funded by the U.S. federal government and can't be reimbursed in other countries.
Moving
If you're moving to another state, you should let your current caseworker know you're leaving and then apply for food stamps again in your new state as soon as possible, according to the California Guide to the Food Stamp Program. It isn't legal to accept food stamps from two states at the same time unless you're fleeing to another state from an abusive situation. Apply again as soon as you can in order to avoid a delay in receiving food stamps.