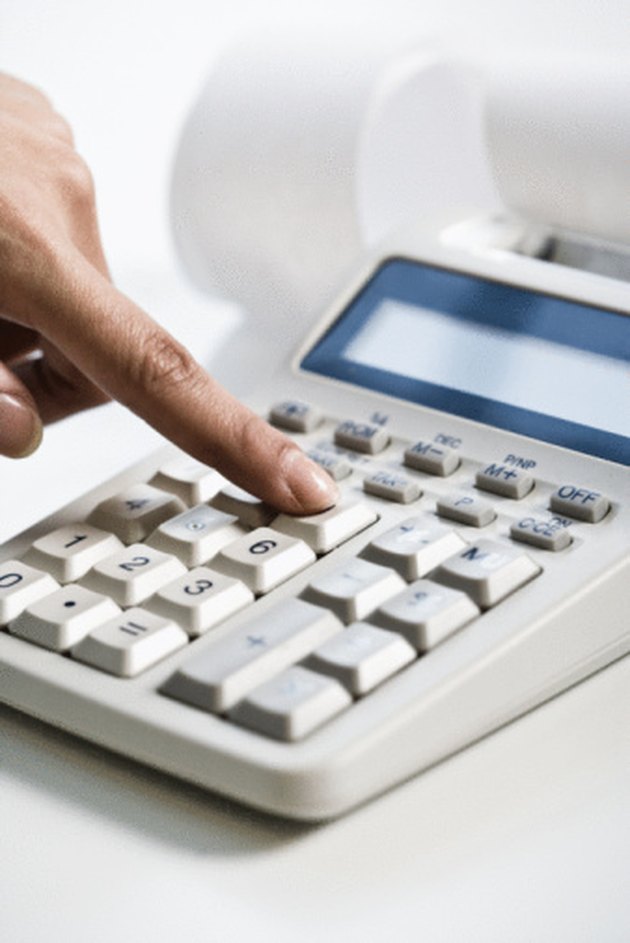 Bookkeepers typically work for small companies, where they regularly update all the financial records. A bookkeeper produces financial statements, creates summaries for managers, prepares bank deposits, creates invoices and monitors overdue accounts. Some bookkeepers are in charge of payroll. Most bookkeepers earn at least $33,000 per year, but some are paid much higher salaries.
Median Salary
Bookkeepers are generalists, in contrast with accounting clerks, who typically work for larger companies and have more specialized duties. The U.S. Bureau of Labor Statistics includes bookkeepers with accounting and auditing clerks in its salary data for this occupation. The average pay for this category of workers as of May 2009 was $16.71 per hour, equaling $34,750 per year. The median salary, or the number in the exact middle of all salary figures for this occupation, was $33,450 per year. Salary.com lists the median annual salary specifically for bookkeepers as $38,009 as of March 2011.
Salary Range
The middle 50 percent of bookkeepers on the earnings scale make $33,315 to $43,388 per year as of March 2011, according to Salary.com. The bottom 10 percent have annual salaries of $29,040 and below, and the top 10 percent $48,286 and higher.
High-Paying Areas
Certain metropolitan regions are particularly high-paying areas for bookkeepers, accounting clerks and auditing clerks, according to the U.S. Bureau of Labor Statistics. Salary.com also finds these cities as lucrative for bookkeepers specifically. Bookkeepers in Washington, D.C., have a median yearly salary of $41,404; in Bridgeport, Connecticut, $42,709; in Boston, Massachusetts, $42,807; in Anchorage, Alaska, $43,312; and in San Francisco, California, $46,249.
Other Areas
The median salary for bookkeepers is close to the nationwide median in Atlanta, Georgia, at 38,049 per year, and in Albany, New York, at $38,868. The median salary for bookkeepers in Grand Junction, Colorado, however, is much lower, at $30,386 per year, ranking in the bottom 25 percent nationwide. Some additional examples of bookkeeping salaries throughout the country include Traverse City, Michigan, with a median pay rate of $34,341 per year; Bismarck, North Dakota, at $35,064; Louisville, Kentucky, at $36,238; Yakima, Washington, at $36,656; and Jacksonville, Florida, at $36,969.
Job Openings
The job search website Indeed.com shows hundreds of available bookkeeping jobs throughout the country in 2011. Examples of employment settings include advertising agencies, art studios, casinos, grocery stores, insurance companies, landscaping services, law firms, mortgage companies, nonprofit agencies, printing companies, real estate agencies, resorts, restaurants and school districts. Posted pay rates range from $9 to $21 per hour, translating to $18,720 to $43,680 per year.