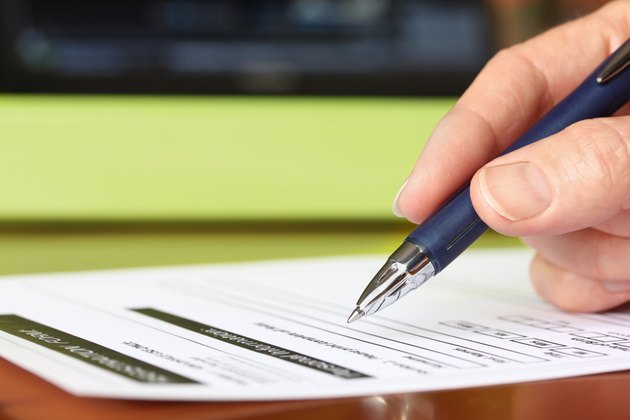 Food stamps applicants have to meet income and asset qualifications before they're accepted into the program. If anything changes with your income or household composition, you must notify your caseworker within 10 days of the change. If you fail to report the change on time, you risk losing your benefits completely. Depending on the financial significance of the change, the state may also want back some of its money.
What Needs to Be Reported
You have to report any changes in your household that affect your financial resources, including a raise or a reduction in work hours. You also need to report any changes in your financial resources. For example, if you get a financial settlement, or your savings account is depleted, you'll need to tell your caseworker. Since food stamps are based on household income, you'll also need to notify the caseworker if anyone else living at home goes through any financial change.
Filing a Report
Call your caseworker directly, then mail a written notice to the local administrative office with documentation of the change. For example, if you get a pay raise, you include a copy of the notice or your new pay stub. Most offices also accept change notifications by fax. If you live in one of the 41 states where the application process is handled online, you can submit the notice there. If you applied for the initial benefits online, you have an online account with your local Department of Health and Human Services. The link for the change notification is on your account page. You may be able to upload a scanned copy of a document that shows the change.