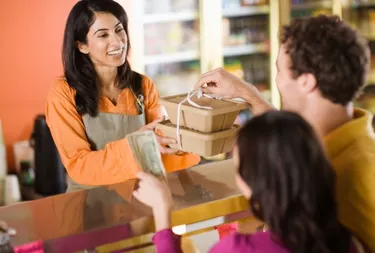 Many businesses offer rewards cards to their frequent customers. The cards award points that lead to discounts, free merchandise or other rewards based on the amount of money spent in that store. Rewards cards are meant to encourage customers who shop in businesses on a regular basis to continue to frequent that store. If a customer loses her rewards card, there are ways to make sure that points earned are retained and that she is able to get a replacement card.
Step 1
Visit the store that issues your rewards card. Ask if you can receive a replacement. Some stores will issue one on the spot, and some require you to go online and report the lost or stolen card.
Step 2
Log in to the issuing company's rewards card website. Enter your account information (usually a login name and password).
Step 3
Click on the link indicating a lost/missing/stolen card and enter the required information. This may require entering personal information or the number of any new card issued to you by the store.
Step 4
Check to make sure your points balance was transferred to the new card by logging in to your account. If the points have not been transferred, contact the customer service number on the back of the rewards card.
Tip
Make sure to register your rewards cards online upon receipt.
Different rewards cards issuers will have different policies, so check each issuer's rules and regulations to make sure you follow their procedures for lost cards.