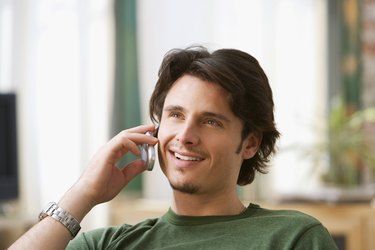 MoneyGram, a money transfer service, allows consumers to transfer money to recipients around the world from U.S.-based retail stores and online. Typically, most people want to know when the MoneyGram recipient picks up the money, and there are a number of ways to track this information.
Step 1
Get the unique reference number of your transaction. This reference number helps to track the sent funds and is found on the receipt issued by the company when you transfer the funds. It is also the number that you communicate to the recipient to give him access to funds.
Step 2
Use the reference number to inquire about the status of your transfer. MoneyGram can provides this information by phone at 1-800-666-3947. Give MoneyGram's customer service representative your reference number to track the money you sent.
Step 3
Join the MoneyGram rewards program. This allows you to transfer money online -- instead of doing the transfer at a retail store. Rewards members can sign up to receive e-mail notification when the recipient picks up the funds.
Tip
If you have a complaint regarding money sent through MoneyGram, contact the company by telephone on email; you can find this information on the "Contact Us" page on its website.