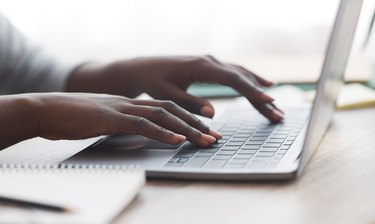 MoneyGram and Western Union are the Goliaths of the money transfer world. They're the two largest services available, but Western Union, established back in 1851, grabs first place size-wise, edging MoneyGram into second place. The services offer largely similar options and costs, but there are some differences between the two that might affect your choice when it comes to MoneyGram vs. Western Union.
Western Union reportedly offers 500,000-plus brick-and-mortar facilities worldwide referred to as "agent locations." About 44,000 of them are in the U.S. The numbers drop to about 347,000 agent locations for MoneyGram, with 30,000 or so available in the U.S. Both services are available in 200 countries, but Western Union crowds MoneyGram out a bit in these locations.
The bigger issue might be how much sending money through either service is going to cost you. The answer depends a great deal on how you want to send money. Neither service has a flat fee for all transactions so they can't be measured against each other.
Immediate transfers funded by a debit or credit card and retrieved by the recipient at an agent location tend to cost the most: $100 at Western Union for immediate arrival, but this drops down to just 99 cents if your recipient can wait six days for the money. Transfers of two and four days will run you $45 or $21 respectively.
MoneyGram is less transparent about its fees than Western Union, but this service indicates that it will cost you just $20 to send up to $1,000 to an agent location. There's no mention or promise of how long the transfer will take, however. Comparatively, it's just $10 to send from agent location to another agent location using Western Union.
Sending Money Out of the Country
Keep in mind that exchange rates are extra if you're sending money out of the country. Exchange rate margins and the processes used to arrive at them are murky at best, and they're held close to the vest. They can vary depending on what country you're sending money to. It's said that Western Union is slightly kinder in this regard, however.
Options for Transferring Money
Western Union offers five transfer options:
Debit or credit card to agent location (immediate)
Agent location to agent location (immediate)
Bank account to agent location (four days)
Debit or credit card to a bank account (two days)
Bank account to bank account (six days)
MoneyGram has a bit of an edge here because it also accommodates mobile wallets like Google Pay. It offers eight ways to get money from Point A to Point B, including the wallets. And MoneyGram says that its bank account-to-bank account transfers can reach their destinations by the next business day. Western Union won't send money from an agent location to a bank account, but MoneyGram will.
Both Western Union and MoneyGram also offer online systems and mobile apps, so you have round-the-clock options in this respect.
Restrictions and Limitations
You probably shouldn't count on sending more than $5,000 via Western Union, although exceptions exist. MoneyGram will accommodate transfers of up to $6,000 if you take care of business online, but you can only do so once every 30 days, at least if you want to use the online option. You can send more if you go to an agent location.
Both MoneyGram and Western Union offer convenient price estimators on their websites, so it's easy enough to compare the two if the cost of transfers is your primary concern. This can be particularly convenient given that fees and options can change and be updated at any time, and depending on how and where you want to send money. The prices quoted here today might not still be accurate tomorrow.
MoneyGram and Western Union aren't the only games in town, either. You might find that transferring money using your own bank might be cheaper, and PayPal offers very competitive rates as well. You can send money via PayPal to family and friends for free.