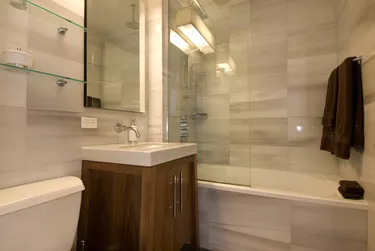 The number of bathrooms in a home can affect the overall comfort of a living space. Some homeowners opt to build a new bathroom to raise the value of their property. Of course, building a bathroom is expensive, often costing thousands of dollars even if you do most of the work yourself. You should have a clear sense of all the expenses involved before you begin.
Typical Pricing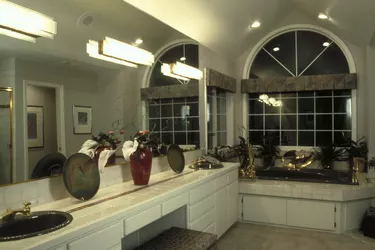 According to 2009 information from the Costhelper website, you'll spend at between $3,000 and $6,000 to convert a space like a garage or attic into a new bathroom. However, conversion costs can get as high as $25,000. If you're starting from scratch adding new square footage, you'll probably spend $25,000 to $50,000 or more for a basic 6-foot-by-8-foot room. A 10-foot-by-12-foot bathroom with higher-end amenities and fixtures like a spa bath carries an average cost of $73,145.
Size of the Bathroom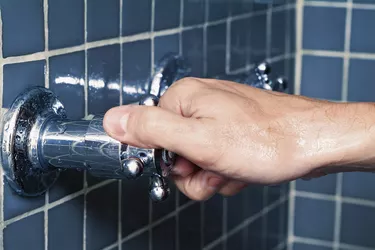 Bathrooms are either "half baths" with just a sink and toilet, or they are "full baths" that include a shower or tub. It is almost always less expensive to build a half bath, but a full bath adds more to your property value and thus is a better long-term investment.
Size of the Space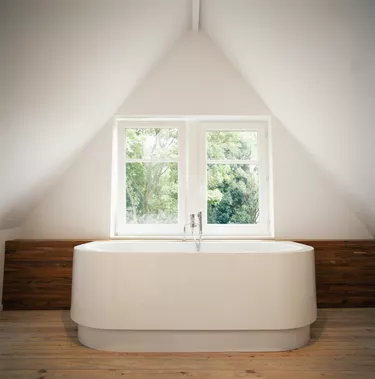 If you build a half bath, you should have at least 18 square feet of space. Full baths should be either 30 or 35 square feet, depending on whether they include both a tub and a shower. However, the overall size of your home influences the size of the bathroom you build. If you have a huge property, for instance, even 35 square feet may not seem spacious enough compared to the rest of the home. Similarly, a huge bathroom in an otherwise small property may seem out of place.
Materials
Some materials are far more expensive to use. For instance, a porcelain-on-steel tub can cost less than $500, but a granite tub may run $2,000 or more. The quality of your fixtures also impacts costs. You'll pay more for designer fixtures than standard ones. Some materials also are harder to install -- granite, for example, is heavy and often requires more money for labor and foundational structuring.
Contractors and Other Professionals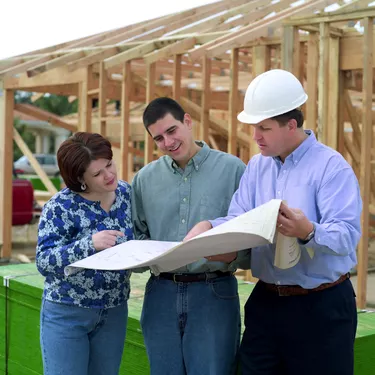 Hiring a contractor usually is the safest route when it comes to building a bathroom, as contractors are familiar with current building codes and have experience. However, you can save money if you do at least some work by yourself. Additionally, contractor rates vary greatly, so you have to shop around to get the best deal. Your location may alter what contractors charge on average -- expect to pay more if you live in a western state, or if your property is in a hard-to-access location. In addition to contractor fees, you may have fees for consulting with an architect and government fees for recalculating your property value and taxes.