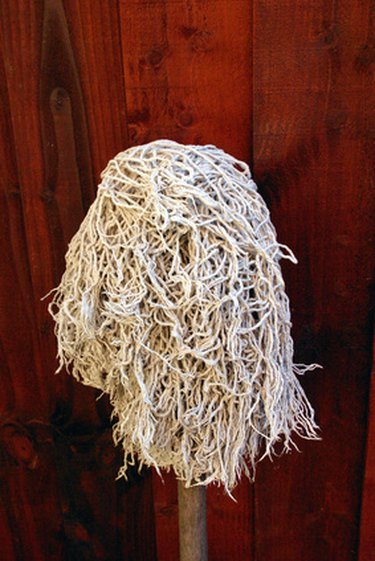 Busy professionals trying to juggle family and personal responsibilities may not have time to scrub shower grout with a toothbrush, but maid service employees are paid to relieve you of tedious housekeeping chores. It's true that large homes can be tough to keep clean, but small apartments can look like dumpsters without regular cleaning, too. Learn the average cost of maid service for a small apartment to determine whether it fits your budget.
Maid Services
Maid services differ depending on company policy, but you can generally expect cleaning to include vacuuming, dusting and scrubbing sinks. Small apartments can benefit from cleaned floors, polished countertops and scrubbed range hoods. If you're moving out of the apartment, consider hiring a professional maid service to leave things looking sparkling fresh; this may save you money on cleaning fees assessed by the landlord or property manager.
Average Costs
The larger the pad, the higher you'll pay in maid service costs: two-story, three bedroom homes may cost $149 to $400 for a one-time cleaning visit, and a 1,300-square-foot single-story home may cost $95 to $300 for the same services, according to CostHelper.com. Your snug apartment's small surface area means cheaper maid service costs; for example, $74 to $200 for a 900-square foot apartment with two bedrooms.
Package Deals
Save money on individual cleanings by paying for more regular service. While you may spend more in overall maid service costs, booking regular services (for example, twice a month) can result in cheaper fees. For example, twice-monthly maid cleanings for a 900-square foot bungalow range from an average of $59 to $124 compared with $74 to $200, according to CostHelper.com.
Additional Costs
Little extras like loading the dishwasher and changing bed linens can increase your overall average cost for maid services. If you don't have room in your small apartment to store mops, brooms, dustpan, sponges, rags and cleaning products, pay extra for maids to bring their own cleaning supplies. Some consumers want to pay extra for earth-friendly or organic cleaning products; in a small apartment, you may not want to be inhaling cleaning products in such close quarters. Expect to pay average fees of $25 for cleaning the refrigerator and $20 for cleaning mini-blinds.
Considerations
Because some maid services charge a minimum amount no matter what the apartment's size is, if your apartment is very small it may be worth the saved money to do routine cleaning yourself. Hire maid services for big jobs, like a spring cleaning or holiday spruce-up before relatives arrive. Or, hire maid services for problem areas (for example, the kitchen or bathroom) and take care of simple sweep-and-vacuum clean-ups on your own.