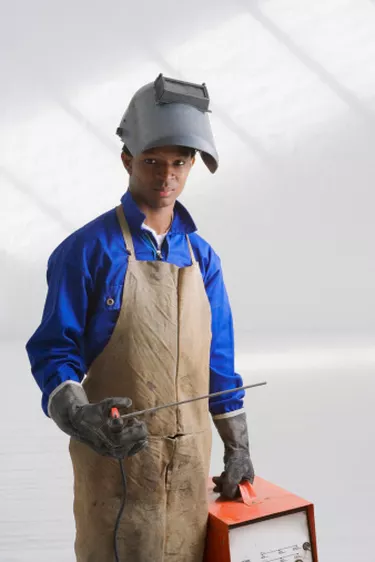 A certification lets employers know you have the basic skills they require. Certification for welders happens on a national level through testing facilities approved by the American Welding Society, a standards organization for the welding industry. Georgia has an approved AWS testing facility where state residents can obtain their welding certification. While certification may initially get you the job, employers may also require employees to be certified according to company welding standards.
Step 1
Learn how to weld. Begin by taking courses in welding basics through a local technical or trade school. Some community colleges and high schools may also offer basic welding classes. (To find trade and technical schools in Georgia, see Resources.)
Step 2
Read all qualification and certification documents provided by the AWS for the Certified Welder Program and be able to perform the different welds outlined. Documents are located on the AWS website, are marked with the code QC7-93 and are referred to as QC7 Standards and Supplements (see Resources).
Step 3
Register for a certification test by contacting an accredited test facility and filling out an application. As of 2011, the test fee is $30. The accredited test facility in Georgia is the Norfolk Southern Training Center, at 101 Thoroughbred Drive in Mcdonough. Contact the center for registration information by calling 770-914-3516.
Step 4
Pass the certification test. Show up the day of the scheduled test with your copies of the QC7 Standards and Supplements. Copies can be printed from the AWS website. The testing supervisor will reference the QC7 Standards when inspecting the applicant's certification weld.
Step 5
Wait for a certification card and renewal information from the AWS. The test facility will forward your application, a record of your test results and the fees to the AWS headquarters. The headquarters will then process your certification card and register you as a certified welder in its database.
Step 6
Follow the certification renewal and maintenance directions supplied by the AWS. Renewal is required every six months by filling out a renewal form. Certification lasts as long as renewal is met every six months. As of 2011, there is no fee for renewal.