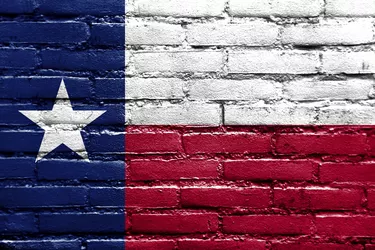 Texas provides a variety of welfare benefits, including food stamps, cash assistance and medical coverage. Eligibility typically requires an applicant to meet strict income requirements based on such factors as age, whether children are present in the home and total household size. In addition to these traditional programs, Texas also provides help with such matters as domestic violence and disaster relief.
Food Stamps
SNAP food benefits, popularly known as food stamps, are available to individuals and families with limited income. For adults between 18 and 50 who do not have children at home, SNAP benefits only are available for up to three months every three years. This period may be extended if the adult is in a job training program or employed a minimum of 20 hours per week. If disabled or pregnant, the work component may not be required at all.
Families are entitled to SNAP benefits for as long as they meet eligibility requirements. To qualify, your income must be at or below the established limit for your household size. For example, if you have a four-person household, your monthly household income cannot be greater than $3,280, and the maximum amount in food stamps you can receive is $649 as of 2015.
Cash Assistance
To help with everyday living expenses, Texas provides cash assistance to individuals and families through its Temporary Assistance for Needy Families program. TANF for Families is available to families with children 18 or younger in the home. The amount of money a family can receive depends on its total household income and size. For example, a four-person household with two parents or caretakers present generally cannot have a monthly income greater than $231, and is eligible for up to $346 in cash assistance monthly as of 2015. One-time TANF benefits are also available to families experiencing a crisis, such as a medical emergency, job loss or loss of home. A one-time payment of $1,000 is also available to grandparents 45 or older caring for a child who is already receiving TANF benefits. To qualify, the household income must be below established limits for the same household size.
Health Care
Texas provides a variety of healthcare programs that cover doctor visits, hospital stays and prescriptions. Medicaid is available to a variety of groups, including children, pregnant women, seniors over 65 and disabled persons. The eligibility requirements vary between the different groups covered. For example, pregnant women qualify for Medicaid if their monthly income is $1,991 or less as of 2015. This amount increases based on the household size. Other healthcare programs Texas offers include the Women's Health Program, Children's Health Insurance Program, CHIP Perinatal Coverage and Medicare Savings Program.
Other Available Assistance
Texas also provides assistance with other matters, such as domestic violence, disaster relief, pregnancy support, premarital courses, taxes, repatriation and refugee settlement. Eligibility differs for each program. For example, the Family Violence Program is available to individuals and families suffering from emotional, sexual or physical abuse at the hands of a former or current partner, family member or household member. The program provides victims with transportation to a safe location, legal help, job training and emergency medical care. Another example is the Refugee Resettlement Program, available to refugees and victims of human trafficking. The program can provide recipients TANF cash assistance, Medicaid, job training and English language training.