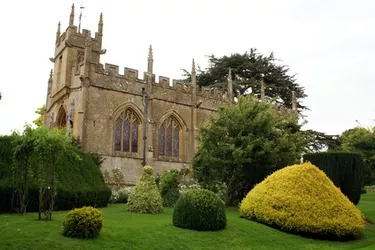 Whether you have an affinity for old churches or you're part of a congregation looking for a new home, buying a church can be a cost-effective way to obtain a lot of interior space. Once you own a church, you can use it in a variety of ways, from renovating it into a home to turning it into a commercial venue, such as a restaurant. If you would like to find churches for sale, you should begin looking at the real estate sites that specialize in commercial properties, including churches.
Step 1
Look for churches on commercial realty site, LoopNet. LoopNet lists all of its commercial properties by state, so click on the state that you would like to view the church listings in to see the selection. Click on the link for any church to see the details, including asking price, square footage, and the amount of any included property.
Step 2
Sign up with real estate site, Acre Scout. While the main page of Acre Scout does not show many church listings, Acre Scout provides the listings for free to anyone with an online account. In order to sign up, you must provide Acre Scout with your name, phone number, email address and the city and state in which you are interested in finding a church.
Step 3
Look at the listings in the Church Database at the Church Realty website. The Church Realty website covers select regions of the U.S., including Texas, Denver, Seattle, Arizona and California, but it is a good resource if you are looking for a church in any of those areas. Register for an online account with the site by clicking the "Login" link at the top of the page and then click on the database. Click on the link for your region and then click on any listing that appears to see photos, prices and other property details.
Warning
When you look at church listings on realty website, make sure you read all the fine print. Some churches are zoned solely for commercial purposes, or solely as religious institutions, which means that you cannot turn them into a single-family home or apartments. When in doubt, contact the realtor listed with the ad to determine the church's zoning.