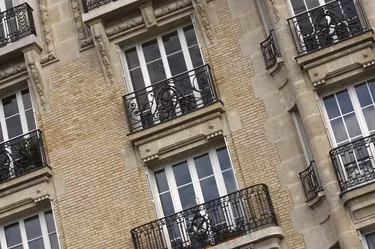 The Department of Housing and Urban Development (HUD) subsidizes market rate rents for eligible low-income households through its Section 8 assistance initiative, also known as the Housing Choice Vouchers program. Public housing agencies across Pennsylvania administer Section 8 benefits locally. If you are lucky enough to obtain a Section 8 voucher--an October 2010 review of Pennsylvania housing authority websites reveals that most waiting lists across the state are closed--there are several ways you can go about finding a landlord who accepts Section 8 renters.
Step 1
Visit the Go Section 8 website. Go Section 8 hosts a database of Section 8 vacancies from across the nation. You can search Go Section 8 listings by city, county, state or zip code.
Step 2
Contact the public housing agency that covers your area. HUD maintains a list of Pennsylvania housing agencies at its website. The entity that runs your city's Section 8 program can provide you with listings. When your housing agency awards you your voucher, they will probably assist you in the process of finding Section 8 landlords.
Step 3
Ask your housing authority if they place listings online. The Housing Authority of the City of Pittsburgh, for example, has website that allows visitors to search current Section 8 listings.
Step 4
Search traditional apartment advertisements. Some listings mention that they accept Section 8 renters. You can find apartment vacancies online, in local newspapers or simply by driving around looking for "For Rent" signs.
Tip
If you see an apartment you like in an advertisement or in person, inquire with the landlord about Section 8. A landlord can choose to accept Section 8 tenants at any time. Before he agrees to a lease with a Section 8 renter, however, he must let his local public housing agency inspect his property to see if it meets HUD's Housing Quality Standards. If it does, he can include his property in the Section 8 program and commence your tenancy.
If a landlord accepts a Section 8 arrangement, he cannot treat you, as a Section 8 renter, any differently than he would a market rate renter. For example, he cannot charge Section 8 tenants higher fees, security deposits or rents than he normally would.