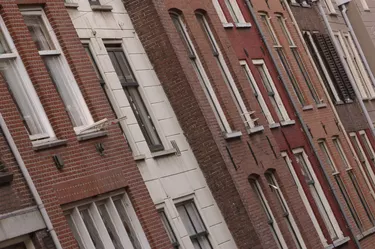 The focus of the Department of Housing and Urban Development's (HUD) Section 8 Housing Choice Voucher is to help qualifying low-income families by covering the portion of their rent that exceeds 30 to 40 percent of their income. However, landlords also benefit from the program. Property owners receive the government's share of the rent each month and a steady stream of renters, since demand for Section 8 housing vouchers generally outstrips supply. Applying for the program as a landlord is the same in Maryland as it is anywhere else in the nation.
Step 1
Advertise your vacancies to Section 8 subsidy holders. You can do this via traditional channels such as newspapers, or you can list your rental with sources that deal exclusively with low-income housing. For example, the Go Section 8 website only lists Section 8 openings. The Maryland Department of Housing and Community Development runs a website -- MDHousingSearch.org -- that allows Section 8 voucher holders to search for properties that accept Section 8 renters.
Step 2
Screen interested Section 8 applicants. As the Hagerstown Housing Authority explains, it provides landlords with the names and contact information of an applicant's current and past landlords, however, it is your responsibility to conduct all other tenant screening. You are allowed to screen Section 8 tenants using the same process you do for market rate renters.
Step 3
Agree, in principle, to rent to the Section 8 family you select. Contact the public housing agency that runs the Section 8 program in your area. You can find the appropriate entity by searching at HUD's website. Tell your PHA you have found a Section 8 voucher holder to rent to.
Step 4
Schedule a HUD inspection of your property. Your local housing authority will make sure your unit lives up to HUD's Housing Quality Standards (HQS). You can obtain a copy of the HQS at HUD's website. Generally speaking, however, you must provide renters with safe and sanitary place to live, which includes proper facilities for preparing food and disposing of refuse, a weather-tight and waterproof building and safe and working electrical, heating and plumbing systems.
Step 5
Sign a one-year lease with your tenants. HUD requires a one-year initial lease. Otherwise, the tenancy is bound by applicable rental laws.
Tip
Consider contacting your local public housing agency prior to searching for a tenant. While this is not mandatory, its staff can help you list your unit and generally navigate the Section 8 process for landlords.