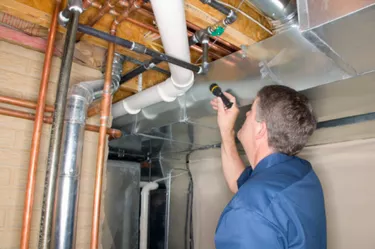 The Department of Housing and Urban Development's Section 8 Housing Choice Voucher program provides eligible renters with a subsidy equal to the amount of their private market rent that exceeds 30 to 40 percent of their income. As a property owner, you can choose to rent your house or apartment to Section 8 tenants, but you are not obligated to do so. If you do reach an agreement with a Section 8 subsidy holder, you must get your property approved by HUD prior to moving forward.
Step 1
Confer with the public housing agency that covers your area. The Section 8 tenant you want to rent to will get the ball rolling. The tenant will ask you to complete a Request for Tenancy Approval form. You will need to include information, such as the rent you plan to charge for the house and the utilities the tenant will be responsible for paying. Submission of this form triggers your PHA to contact you.
Step 2
Schedule an inspection of your property with your PHA. PHAs must ensure that all properties meet HUD's Housing Quality Standards before they enter the Section 8 program.
Step 3
Prepare your property for the inspection. Since the HQS is lengthy, you might want to consult a checklist (see Resources) ahead of the inspection. Generally, you must make sure you provide a safe and sanitary environment for your Section 8 renter. For example, your house needs to have a flush toilet; a tub or shower, a wash basin and a kitchen sink with hot and cold running water; a minimum of one window in living and sleeping areas; a fire exit; an adequately-sized refrigerator; and proper facilities for food preparation and garbage disposal.
Step 4
Sign a one-year lease with your tenant after your house passes the PHA's inspection. You will also sign a Housing Assistance Payments contract with the PHA. This agreement outlines the responsibilities of all three parties—landlord, tenant and PHA—under a Section 8 tenancy.