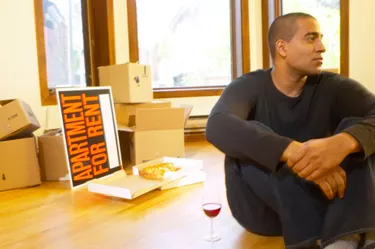 Technically, HUD does not set rent limits for the Section 8 Housing Choice Voucher program. To regulate a family's share of its rent, HUD caps the amount of income a family can put toward Section 8 housing at 40 percent. As a result, Section 8 participants can rent most apartments in an area, with cooperation from the property's landlord, listed at or around market rate.
Purpose
HUD's Section 8 Housing Choice Voucher program provides low-income families with more "choice" than other subsidized rental programs. With a Section 8 voucher, households can, theoretically, rent properties located just about anywhere, as long as a landlord approves their application and agrees to join the Section 8 program. One of HUD's aims through the program is to de-concentrate poverty, giving low-income households the chance to live in sound and relatively stable neighborhoods.
Function
When a public housing agency issues a family a Section 8 voucher, it notes the unit size the family qualifies to rent. HUD will not allow couples to rent a four-bedroom, for example, or a family of six to cram into a studio apartment. Every year, HUD published fair market rents for counties and metropolitan areas across the United States. While these are not rent limits, they provide a reliable gauge for dwellings it will allow a family to rent under the Section 8 program.
Rent Examples
HUD releases fair market rent figures for one- to -four bedroom units. Section 8 families who live in the Northern California counties of Marin, San Francisco or San Mateo, for instance, must refer to HUD's fair market rents for the San Francisco metro. Market rate for a two-bedroom here is $1,833, as of 2011. HUD lists counties that are not part of a metro area -- nonmetropolitan counties -- separately from metro areas. Of course, areas such as San Francisco with relatively high costs of living have comparatively higher market rate rents. Travel east to Memphis, for example, and the 2011 fair market rent for a two-bedroom is $758.
Calculation Example
If a Section 8 recipient rents an apartment or house at market rate or below, it pays roughly 30 percent of its income in rent; HUD pays the rest. For example, if a family earns $2,000 a month and it rents an $1,800 two-bedroom in San Francisco, the family pays $600 in rent, while HUD covers the remaining $1,200. If, however, the family wanted to rent a two-bedroom for $1,850, its share of the rent increases to $617 (the market rate rent of $1,833 plus the excess amount of $17), which equals nearly 31 percent of its income. HUD does not permit Section 8 families to spend more than 40 percent of their income on housing. If a family wanted a $2,500 two-bedroom in San Francisco, its share of the rent would jump to $1,267 ($600 plus the $667 above the fair market rent), which represents over 63 percent of its income. HUD adjusts rent calculations for utility allowances, rendering the aforementioned examples rough estimations.