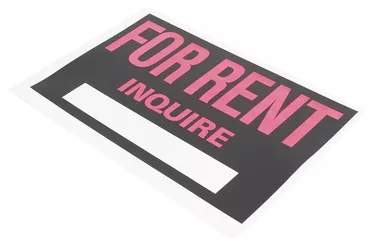 The federal Section 8 program, also known as the Housing Choice Voucher Program, provides rent subsidies in the form of vouchers to low-income individuals and families. Those approved for the program can use these vouchers to rent homes owned by private landlords. To become a Section 8 tenant, you'll need to meet the standards established by your local housing authority. After approval for the program, you'll then need to apply for housing by contacting local landlords who participate in the program.
Step 1
Contact your local public housing authority. While the Section 8 program is federal, Public housing authorities administer the program at the local level. In some areas, there is a waiting list for vouchers. Due to high demand and a lack of funds, the waiting list for vouchers in some places may even be closed to new applicants.
Step 2
Complete your housing authority's application process. Each program has its own eligibility criteria, so you'll need to review them before filing your application. A criminal background check is part of the application process. Prepare to show documentation of your income, savings and family composition, such as income tax returns, bank statements, pay stubs and birth certificates for your children.
Step 3
Check your credit. Section 8 landlords have their own tenant screening standards and many perform credit checks on potential tenants. Federal law gives you the right to one free credit report from each of the major credit bureaus during a twelve-month period. If there is inaccurate information on your credit report, contact the credit bureau reporting it to ask for an investigation. If negative information on your report is accurate, prepare to explain it to a prospective landlord.
Step 4
Save money for application fees, tenant fees and a security deposit. You may be required to pay an application fee, depending on the landlord's policy and the landlord-tenant laws in your state. Some landlords charge additional fees, such as a pet fee, as well as a security deposit. You are responsible for paying these fees and deposits.
Step 5
Claim your voucher. Your public housing authority will let you know when your voucher becomes available.
Step 6
Search for a rental home or apartment. Your public housing authority may provide you with a list of landlords who accept Section 8 vouchers. Otherwise, you can check rental listings online and in newspapers. Some ads may include a statement from the landlord about accepting Section 8 vouchers. If the ad makes no mention of Section 8, contact the landlord or property manager by phone or email to find out if they'll take your voucher.
Step 7
Apply for a lease. After visiting a home and deciding whether it meets your needs, fill out a rental application.
Step 8
Wait for the public housing authority to perform an inspection. After the landlord approves your application, he must contact the housing authority and request an inspection. The housing authority will send an inspector to make sure that the housing unit is "decent, safe and sanitary."
Step 9
Sign the lease and get ready to move into your new home.
Tip
If you don't qualify for a Section 8 voucher, talk to a housing counselor about your options. You may qualify for other types of housing assistance.
Things You'll Need
Bank statements

Birth certificates for family members

Pay stubs

Tax returns