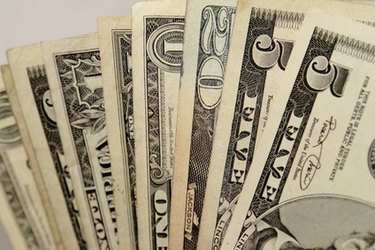 Even if you earn sufficient money to meet your needs, it may be nice for you to have more discretionary money and to spend less on necessary items. One way to cut a large chunk out of your budget is to use coupons when you shop for groceries, toiletries, cleaning supplies and many other everyday items. With some effort and practice, along with an individual learning curve, you can easily cut your expenses for those items in half or more. As a result, you can have more money in your bank account at the end of each month.
Step 1
Collect as many coupons as you can. You can obtain coupons in many ways. The best way is to subscribe to multiple copies of the Sunday newspaper with the largest circulation in your area, or buy copies from a newsstand. You also can find coupons online at Coupons.com, SmartSource.com, Red Plum and many manufacturer websites. Additionally, you may be able to get coupons by requesting them directly from manufacturers or by searching for a specific coupon online.
Step 2
List the items that you use the most. Start with your top five, top 10 or top 20 most used items. You can add more items to your list later and continue to add items until you have a list of all of the items that you frequently use.
Step 3
Write down the sale price of each item on your list every time you shop for groceries. Include the sale price's date and the store's name. You could keep the information in a small notebook, or you can transfer the information to a computer spreadsheet.
Step 4
Check the weekly advertisements for the stores you frequent for items that are on sale and for which you have coupons.
Step 5
Add stores to your shopping routine if necessary. That can help you save the most money because different stores have sales on different items at different times.
Step 6
Buy multiples of your favorite items when they are at their rock bottom sale price and you have coupons for them. Buy enough of those items to get you by until they go on sale again. The reason to track the sales trends is so you know how often your favorite items tend to go on sale. You may never have to pay full price for those items again.
Step 7
Combine store coupons with manufacturer coupons to maximize your savings. Many stores publish their own coupons online, in a weekly advertisement and/or in direct mail. Most stores allow you to combine a store coupon with a manufacturer's coupon for the same item.
Step 8
Combine sales and coupons with special promotions that stores offer. For example, a store may take $4 off your total bill if you buy four containers of a certain product. This can result in extremely reduced prices or even free items.
Step 9
Combine sales and coupons with Catalina deals (coupons that print at checkout for money off your next purchase) or rebate deals. Catalina deals are often tagged on the store shelf, or sometimes you will receive a coupon at checkout that informs you of an upcoming deal. Taking advantage of the opportunity may allow you to obtain items for free or inexpensively.
Tip
Many websites can help you match store sales with coupons for the best deals. Two free websites are Coupon Mom and Common Sense with Money. Checking these sites regularly may save you a lot of time trying to keep track of all your coupons.
Become familiar with your area's drugstores. Some national drugstore chains have incentive programs that allow you to get many everyday items for free after rewards.
Things You'll Need
Scissors (optional)

Small notebook (optional)
Warning
Many cashiers and even store managers do not understand proper coupon usage. Use unexpired coupons for the correct items, and then firmly and politely stand your ground.