Transferring money from a credit card to a bank account can be a useful method of finding a quick solution to pay bills that are due if you are unable to acquire cash to pay a variety bills, direct debits and unforeseen costs. You can transfer money to your account using a credit card or convenience checks, or pay your bill directly using convenience checks.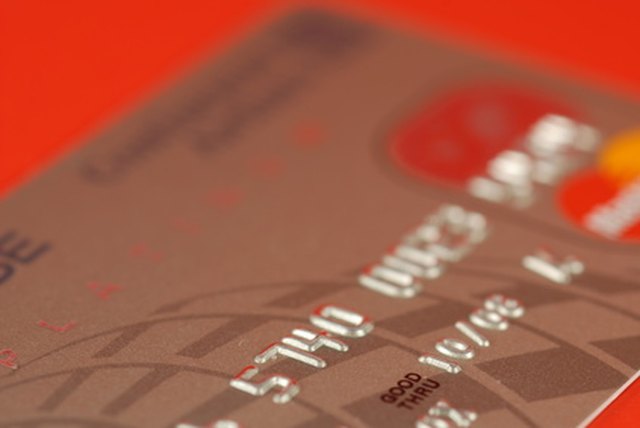 Transferring Into a Payable Account
Step
Request a convenience check from your credit card provider. Often they will include them with your card. They tend to look almost identical to personal checks and should arrive within a week.
Step
Ensure that the amount of cash you request does not go over your credit limit. Include the cost of the fee required to use a check; otherwise the check will not clear. Fees for use of each check can vary wildly. Read the fine print to find out how much you will pay for this transaction. Remember that you will be paying interest on this, and the interest on that amount may be higher than your card's interest rate. Fees can reach $99.
Step
Fill in the check accordingly and bring it to your bank, asking them to deposit the funds into the account you indicate.
Transferring Funds Into Your Account
Step
Visit your bank, stating that you would like to transfer the desired amount from your card into your account. Only some cards will allow this feature.
Step
Ensure that the amount you wish to transfer does not go over your credit limit; otherwise the transaction will not clear. Add fees to your total request before making the transaction.
Step
Provide the necessary identification and a valid signature when requested.