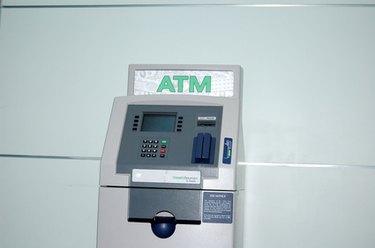 Perfect Money is an international online banking solution that offers immediate access to funds held within your Perfect Money account. These accounts use the U.S. dollar, the Euro and gold as their standard currencies, allowing accountholders to reap the benefits of the currency market while being able to complete transactions in more than one currency. Deposits cannot be made directly into an account as with physical banks, but Perfect Money tries to make depositing funds as convenient as possible.
Bank or Wire Transfers
Bank and wire transfers are a common method of depositing money into a Perfect Money account. The transfers are made using your Perfect Money account number and are processed by bank or wire transfer agents in the same manner that they would process a transfer to a standard bank account. Processing times may vary depending on the bank or wire transfer agent used, but deposits are credited to your Perfect Money account upon receipt.
E-Currency Deposit
Perfect Money accepts deposits from a number of e-currency providers, allowing you to deposit money into your Perfect Money account in the e-currency of your choice. E-currency deposits can be made on a one-time basis or you can schedule deposits to be made automatically from your e-currency account.
Electronic Payment System
Payments from an electronic payment system are also available as an option for depositing money into a Perfect Money account, though the only electronic payment system from which Perfect Money accepts payments as of January 2011 is Pecunix. Deposits to a Perfect Money account made from a Pecunix account are credited automatically as soon as Perfect Money receives them.
Exchange Partners
Perfect Money's authorized exchange partners can process payments for you and deposit the funds into your Perfect Money account. This allows you to make deposits without the use of wire transfers or an e-currency account. Exchange partners charge a small convenience charge for their service, but deposits are processed as soon as they are received from the exchange partner. Perfect Money maintains a list of authorized exchange partners to ensure that accountholders don't lose money to unauthorized exchange agents.
E-Vouchers
Perfect Money e-vouchers allow you or anyone you choose to make deposits to your Perfect Money account. The e-voucher is made within the "Deposit" or "Withdrawal" sections of your Perfect Money account and can be transmitted online or by text message to initiate a transfer. By entering an e-voucher number and its activation code, the value of the voucher will be automatically deposited into your account.
Perfect Money Transfers
Transfers from another Perfect Money account are also an option for depositing money into your account. Other Perfect Money accountholders can initiate transfers or you can send a transfer request to them through the Perfect Money system. Transfers within the Perfect Money system are processed instantly upon authorization of the accountholder who is funding the transfer.