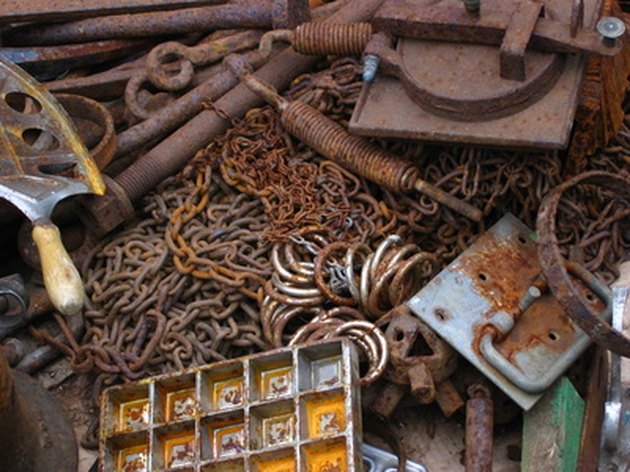 Repurposing -- the act of giving an old item new life via a new use or purpose -- cuts back on both environmental and financial waste, taking as much strain off the wallet as it does landfills. From T-shirts to ladders, clever repurposing spans decorative and functional uses. Remember, there is no rule book for repurposing; if you can find a new use for old junk, choose repurposing over the trash bin.
Furniture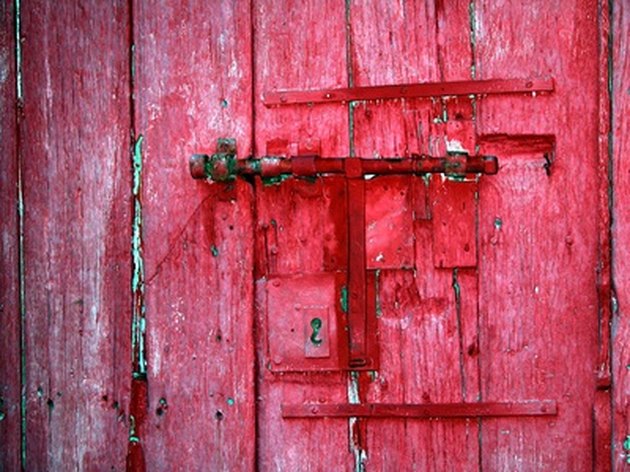 When remodeling, salvage scraps from floors, paneling, cabinetry or doors. For instance, wooden planks from rural farmhouses can be used to make new cabinets, adding a touch of history to any home. In a frugal living room, large vintage speakers can be turned into a handy end table, while old doors mounted on crates or sawhorses can stand in as coffee tables. With a little sanding and a new coat of paint, discarded outdoor benches work just fine in the home. For shelving, stack plastic or wooden milk crates, or use old ladders as one-of-a-kind bookshelves.
Decorative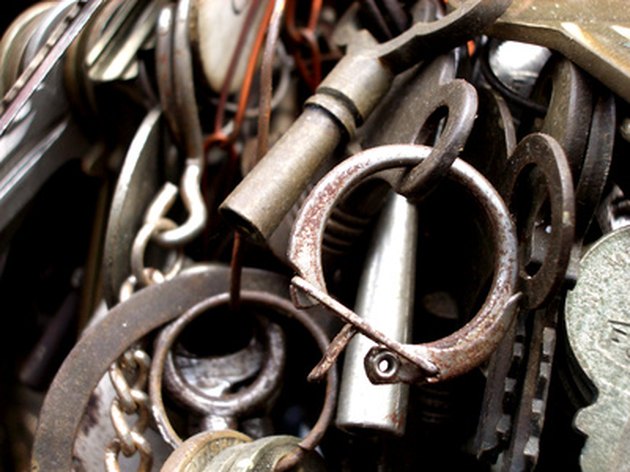 Amateur and professional artists alike recycle junk into mixed-media artwork. Try your hand at two-dimensional art with collages made of old magazines or photos, or take a crack at making your own sculpture from nuts, bolts, wires and scrap from the garage. Wooden surfaces from coffee tables to entertainment centers can be lacquered with old magazine pages, which also can serve as wrapping paper in a pinch. Try attaching a vintage board game board to an end table top with a little wood glue and lacquer for an instant conversation piece. Likewise, old dominoes lend themselves to improvised mosaic patterns on surfaces like small tables, picture frames and wall borders. In the bathroom, old glass jars or beakers filled with different colors of mouthwash add a splash of color.
Outdoor
In the garden, egg cartons, old jars, tins and yogurt cartons all make functional seed starters. Use old wooden ladders as part of your landscaping, allowing ivy and other vine plants to climb them. Virtually any large discarded container can stand in as a money-saving planter. Try plastic sand pails, cinder blocks or large, old vases for small plants, or make a bold statement by using a discarded toilet bowl for planting.
Other Functional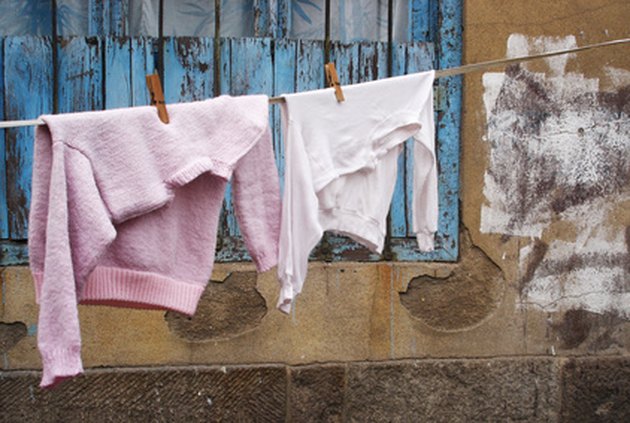 In the kitchen, used oatmeal containers and coffee tins can be repurposed to store flour, sugar and mixes. Try coating them with acrylic paint for a decorative touch. Use junk CDs and DVDs as drink coasters, or put old CD spindles to use as cable organizers.
Worn out T-shirts have a plethora of functional repurposed uses. Hand down your old Tees to the young girls of the family for nightgowns. When cut up, T-shirts and other old cotton clothes can stand in for rags for dusting, cleaning, car washing and many outdoor uses. If you can crochet, you can also turn old T-shirts into machine-washable rugs.