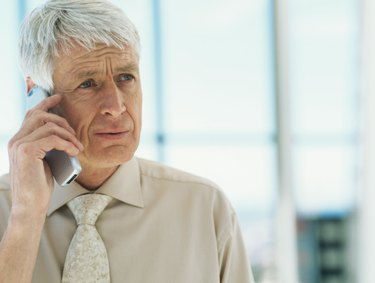 If you have applied for Medicaid in Georgia, an eligibility specialist was assigned to review your information to see if you meet the requirements. If you are approved, you can expect to receive your Medicaid card within one to two weeks. However, if you have yet to learn the decision, you have a couple options to get the answer.
Step 1
Locate your Medicaid case number, listed on correspondence from the Department of Family and Children Services (DFCS). If you are unable to find your case number, it may not be in the system. Applications are usually registered within one week of receipt.
Step 2
Contact the eligibility specialist assigned to your case. If you do not have the phone number, call your local DFCS. A representative will provide you with the specialist's contact information.
Step 3
Provide your case number. If you are unable to reach your assigned eligibility specialist, contact the Georgia Medicaid office at 800-869-1150. Ask the representative to check the status of your Medicaid coverage.
Step 4
Ask your doctor or pharmacy. If you are unable to reach someone, your doctor or pharmacy can verify whether your Medicaid is active. You will need to provide your full name and Medicaid identification number. The number is located on your insurance card.