State and federal governments provide the financial support for state Medicaid programs. The programs provide medical coverage to individuals and families who cannot afford health care. States have enacted emergency Medicaid programs to provide medical care to undocumented aliens and temporary non-immigrants who need treatment for an emergency health condition. According to Kaiser Health News, most emergency Medicaid payments goes to covering the costs of births to undocumented immigrants.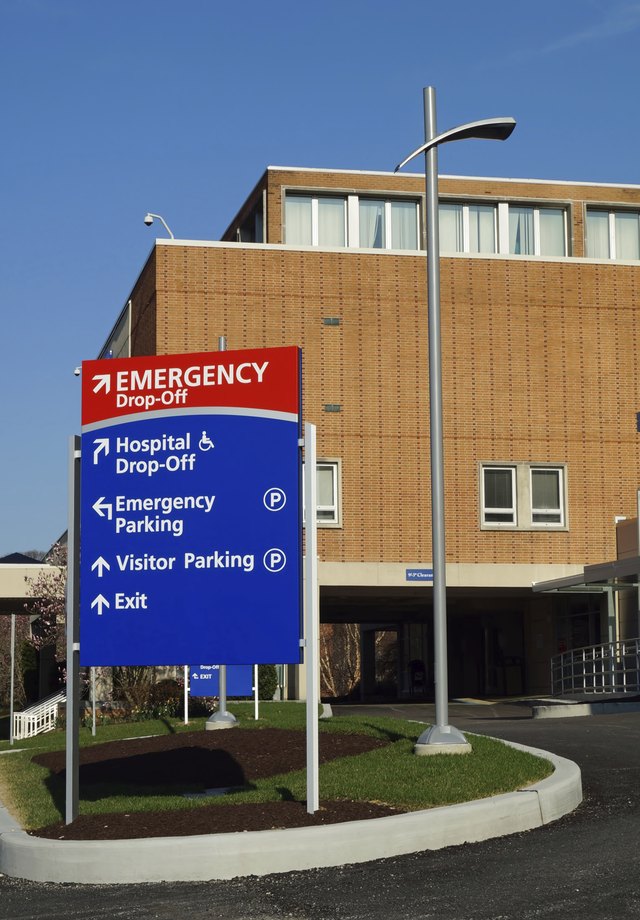 credit: phillyskater/iStock/Getty Images
Eligibility for Emergency Assistance
Temporary non-immigrants like tourists and students, as well as undocumented immigrants, can qualify for limited benefits for the treatment of an emergency medical condition if they meet all eligibility requirements for Medicaid except their immigration status. The medical condition must meet the state and federal definition of an emergency medical condition to qualify for Medicaid assistance. To meet the definition, the condition must place the patient's health in danger, cause impairment to a bodily function or to an organ or body part, according to the New York State Department of Health. Some treatment services may be medically necessary but do not fall under the definition of an emergency medical condition, such as the ongoing treatment for heart disease.
Applying for Emergency Medical Assistance
Emergency Medicaid cannot be planned or pre-approved. To receive payment for emergency medical treatment, a state Department of Social Services and a medical evaluation team will review the circumstances of the treatment to determine eligibility. Applicants for emergency Medicaid must submit a statement from a medical professional that shows that the condition and treatment was an emergency.
Retroactive Medicaid
Applicants can request retroactive Medicaid for unpaid medical bills in the three months immediately prior to their application for assistance. The applicant does not have to be eligible for the program at the time of his application, but must meet eligibility requirements for the retroactive period. Medicaid only pays for unpaid medical bills during the retroactive months. The unpaid medical bills must be for services covered by the Medicaid program.
Applying for Medicaid
The Affordable Care Act allows states to expand Medicaid coverage by allowing individuals, without children, who are under the age of 65 with an income up to 133 percent of the federal poverty level to qualify for the program. Applicants must satisfy residency and immigration status requirements to apply for Medicaid. Individuals may apply for Medicaid online on their state Department of Health website, in-person at a social services office, by mail and on the telephone. Income and immigration documentation may be required for Medicaid applicants. Hospitals may determine eligibility for pregnant women, children under the age of 19 and infants.