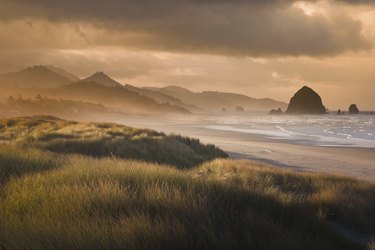 According to Top Retirements, Oregon is a much cheaper state to retire to when compared to California's higher cost of living. Numerous and different communities abound in Oregon with thriving retirement communities that don't cost a fortune to live in. You'll find some on the beautiful Oregon Coast, others right in the valley, and more in Eastern Oregon where the appeal is equal.
Bend, Oregon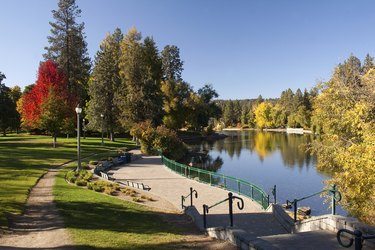 Top Retirements says that Bend is continually voted one of the best retirement communities around. It's really designed for the more physically active retired person since outdoor activities in Bend is a true selling point. Skiing at nearby Mt. Bachelor and other mountains is one of those highlights. While that might cost more, it doesn't cost that much to fish in the Deschutes River or to go out hiking in the 71 parks and 48 miles of trails located within the town's limits and its outskirts. The average price of buying a home there is relatively affordable and has declined to an average of $200,000 in 2010, according to Top Retirements.
Ashland, Oregon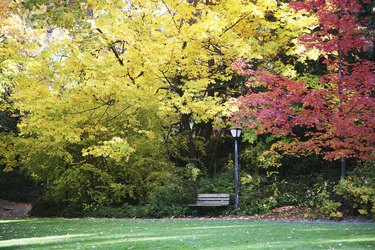 Retirement Places Report notes that Ashland, Oregon, has been cited by various retirement publications as being one of the best retirement communities in the United States. This small city is located just over the California border, and its small town atmosphere of only 20,000 allows it to be a very affordable place to retire to with its median home value of $185,400, according to Retirement Places Report. However, Ashland isn't a sleepy little city when you see its distinguished place in the arts. Ashland's annual Oregon Shakespeare Festival is renowned nationwide, along with its Britt Festivals that attracts nationally known musical stars every year.
Salem, Oregon
Here you have the capital of Oregon and where Top Retirements says you can retire to relatively cheaply. The reason is that housing prices hover consistently around $180,000 as of 2010 in addition to the city having affordable 55-plus retirement communities, according to Top Retirements. Despite Salem being a small town, it has a lot of rich cultural activities that a retired person can enjoy through museums and local theater. It's also a central point in the valley that allows you to travel to the coast and other towns and cities without having to travel far. Another plus is that the climate is easy on retirees due to relatively mild winters.
Astoria, Oregon
This jewel of the northern Oregon Coast was cited by Retirement Places Report as one of the Top Five cities to retire to. You can also count on Astoria being affordable due to its small population of 10,000 people and having mostly old, Victorian homes. (See Reference 5) But the historical significance is notable with the connection to where Lewis and Clark stayed for a winter during their legendary expedition. A replica of their Fort Clatsop is still there as a museum and a popular stop for a retired person interested in American history. Additionally, retirees can find plenty of affordable yet trendy restaurants and boutiques that have become more plentiful in the town recently.