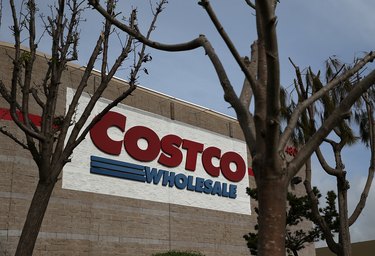 Costco Wholesale is a nationwide warehouse-style retailer that sells items individually and in bulk. To shop at Costco, you must purchase a business or personal membership and present your card before entering the store. Costco Wholesale offers three ways to apply for a membership.
On-site Application
The quickest way to apply for a membership is to visit a Costco warehouse location. The process consists of providing personal and contact information to a membership representative, accepting Costco's membership terms and conditions and paying the current membership fee. Once you do this, you'll receive a membership card and a copy of the terms and conditions, which allows you to start shopping.
Telephone Application
If you want apply for a membership by phone, call Costco Member Services at 800-774-2678. The representative will ask for and enter your personal and contact information into the customer database, review terms and conditions, and process the membership fee using your credit or debit card. You'll receive a confirmation number that lets you start shopping immediately, and your membership card will arrive via postal mail within seven-to-10 business days.
Apply Online
Apply online using the "Join Now" link at Costco's website. You will have the option of choosing different levels of membership and adding a specific membership to your shopping cart. Once the membership is in your shopping cart, you'll need to accept shopping terms and conditions and register for a Costco user account before proceeding to the membership application page. Enter your personal and contact information and pay the membership fee. You will receive an order confirmation number immediately. Your membership number will arrive by e-mail within 48 hours and your membership cards will arrive by postal mail within seven-to-10 business days.