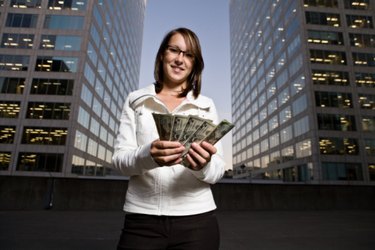 There are many advertisements on television and the internet offering information on how to get thousands of dollars in federal grants. For a small fee, these companies will provide you with the same information that is available to the public for free.
There are thousands of government grant opportunities available to view, and apply for, online. You can also contact your local county office to find out what other grants may be available, especially if you are a small business owner.
Step 1
Visit Grant.gov.This is the federal government's official grant website. There are over 1000 different grant opportunities available. You can view these online, and apply directly for free grant money.
Step 2
Register with Grant.gov to view and apply for grants. Specify whether you are registering as an organization, or an individual. You will then be taken to the "Search" area, where you can find grant opportunities by typing in a keyword, or by searching through categories.
Step 3
View the grant opportunities that interest you. By clicking on the available grant, you can read the full synopsis. It will detail how long you have to apply, who is eligible, and how many grants are available.
Step 4
Apply directly for your grant. Once you've found a grant you wish to apply for, you will be able to download the grant application. Fill out the information and then submit your application. Each grant will give you an approximate time frame for response.
Tip
Apply for educational grants at studentaid.ed.gov. These grants are for students and educators wanting assistance to pay for college classes.
Visit Benefits.gov for other programs offering assistance, such as food programs, health, nutrition, housing, and assisted living.