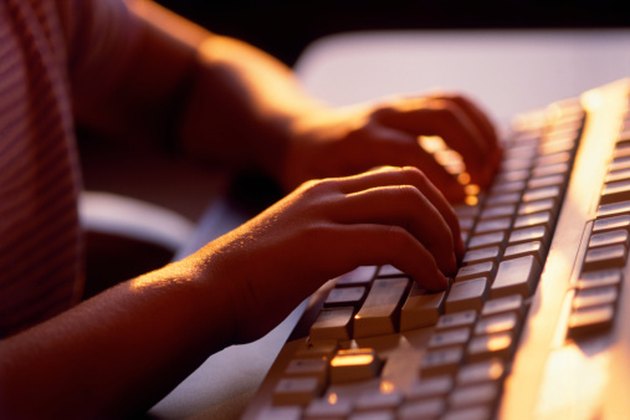 As an employee, you need your W-2 form to file your personal taxes. The W-2 is a record of your earnings at a particular company for the year. The form also gives a record of taxes that were withheld during the year and advanced earned income credit payments made to you. The form consists of six copies that must be used in the preparation of your tax return. Most companies make W-2 forms available online for employees through a website managed by a third-party company such as ADP that specializes in managing payroll statements for companies.
Step 1
Contact your employer and request the website information to retrieve your W-2 form online. The accounting or payroll department may be able to provide you with the site address.
Step 2
Access the website provided by your employer and register for an account. The website may be a third-party website such as ADP or Paychex. You may be required to provide your Social Security number, name and date of birth to complete the registration.
Step 3
Log in to your account using the user name and password that you created during registration. If your employer provided you with temporary log in information, log in using that information.
Step 4
Select the year of the W-2 form that you would like to review. If you worked for the company for more than one year, you may be able to review the W-2 forms for your previous years of employment.
Step 5
Print the W-2 form and store it in a secure location. You may be required to download the form before you can print it.