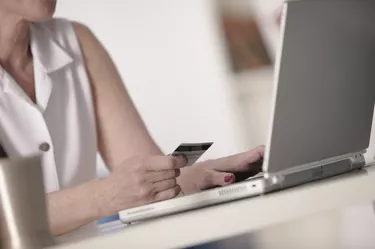 Whether you are a business owner or a consumer, as a PayPal customer, you can request a PayPal Business Debit MasterCard. Similar to a bank debit card, when you use the card, the purchase amount comes out of your PayPal account. Before you can use your PayPal debit card, you must activate it online or over the phone.
PayPal Business Debit MasterCard
From the PayPal Business Debit MasterCard page, click on the "Activate Now" link. Log in to your PayPal account, look for the Business Debit MasterCard tab, double-check that your account information and card information match, and click on the "Activate" button. You can also call the number on the back of your card to activate over the phone.
PayPal Prepaid Debit MasterCard
PayPal also offers a Prepaid Debit MasterCard that you can purchase online at the PayPal site. The prepaid debit card charges a $4.95 monthly fee, and you can load money onto it from your PayPal account or another banking account. To activate your prepaid debit card, visit the PayPal Prepaid Debit MasterCard page and enter your 16-digit card number.