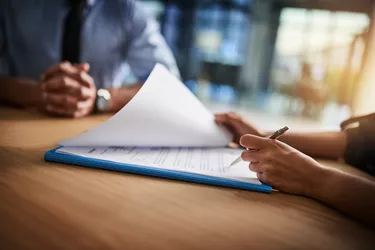 If you are currently working in Canada temporarily and you are not a Canadian citizen or a permanent resident, you may be wondering how to renew a Social Insurance Number (SIN). It is required to work in the country legally. Temporary workers must ensure that they have a current SIN record that matches their work documents so that they can continue working in Canada.
Before anyone can work in Canada, they must apply for and obtain a Social Insurance Number. This nine-digit number is provided free of charge by Service Canada.
Canadian residents can apply for their SIN by visiting a Service Canada Centre or by mail. People who will be working in Canada on a temporary basis can also apply by mail.
SIN cards or letters issued for temporary workers begin with the number "9." They are only valid for a certain time, after which they need to be renewed. The renewal date for the SIN card is the same as the one appearing on the document you will have received from Immigration, Refugees and Citizenship Canada. This is the document authorizing you to work legally in the country.
Employer's Responsibilities for Temporary Employees
Employers have a definite role to play when interacting with temporary employees. Their Service Canada SIN card information is confidential. It should only be used for taxes and other similar information.
All employees must provide their employer with their SIN. They can present their SIN card, a confirmation of SIN letter or another document showing their SIN.
The employer should request a new employee's SIN within the first three days after a new employee starts working. The employer can help new temporary employees in the following ways:
A SIN is not considered a valid form of identification, since it does not include a photograph. The employer should ask the new employee to provide identification papers before finalizing their employment documents.
Make sure the employee's Canada SIN card is valid. The number is used for income tax purposes. An employer can check sin number statuses or confirm whether any current or former employee's SIN is valid by contacting Service Canada. The employer will be asked for the business number sent out by the Canada Revenue Agency. Other information identifying the company and the employee must be provided as well.
If the employee has a temporary SIN, the employer should ask to see the employee's immigration document, such as a work permit or a study permit. These are the official documents allowing the employee to work legally in Canada and should not have expired.
An employee with an expired work document should be directed to contact Immigration, Refugees and Citizenship Canada to get a new or updated document.
Once the work document is valid, the employee can provide it to Service Canada to have the new expiration date noted into their SIN record. At that time, the employer can hire or rehire the employee.
If you have questions about how to renew your SIN Number as a temporary employee, contact Service Canada for assistance.