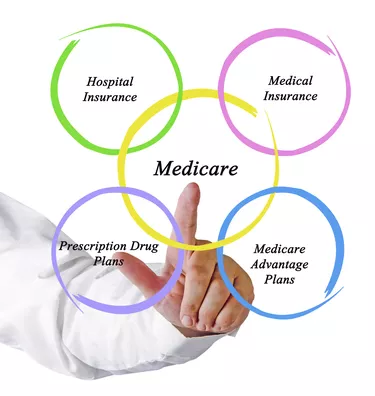 The Social Security Administration usually doesn't require you to send in any additional paperwork when enrolling in Medicare. However, the SSA may ask for documentation if representatives have trouble verifying the information you provide. Even if such documentation isn't initially required, it's helpful to have key documents on hand as you complete the application.
Birth Documentation
The Social Security Administration only accepts specific documents to establish your birth place and date. Most people can use their birth certificates. If a birth certificate is not available, you must provide at least two pieces of alternative documentation. Each must be an authoritative, official document, such as a school, medical or census record, or an insurance policy.
Citizenship or Residency
Medicare is only available to U.S. citizens and Resident Aliens, so you may need proof your your citizenship to apply. For citizens, a birth certificate and Social Security card usually suffices. Immigrants must provide a Permanent Resident Card to verify eligibility.
Current Insurance Coverage
If you are currently covered through an employer or state-sponsored health plan such as Medicaid, you'll need to provide information about the insurance. This includes the name of the insurance company, the group and policy numbers, and the name of the employer or state that provides the coverage. You'll also need to know the start and end dates of the coverage and employment.
Sending Documents
The Social Security Administration requires that you send the originals of any documentation it requests. The preferred method is via postal service. Include your Social Security number on a separate sheet of paper inside of the envelope. You will receive your documents back by mail once your application is complete.
The two exceptions to this standard are foreign birth certificates and paperwork from the Department of Homeland Security or the Immigration and Naturalization Service. These documents can be hard to replace, so the SSA recommends visiting a local office and having them reviewed in person.